Buet issues notice banning organisational politics; students call off protest
Nayadiganta English Desk   12 October 2019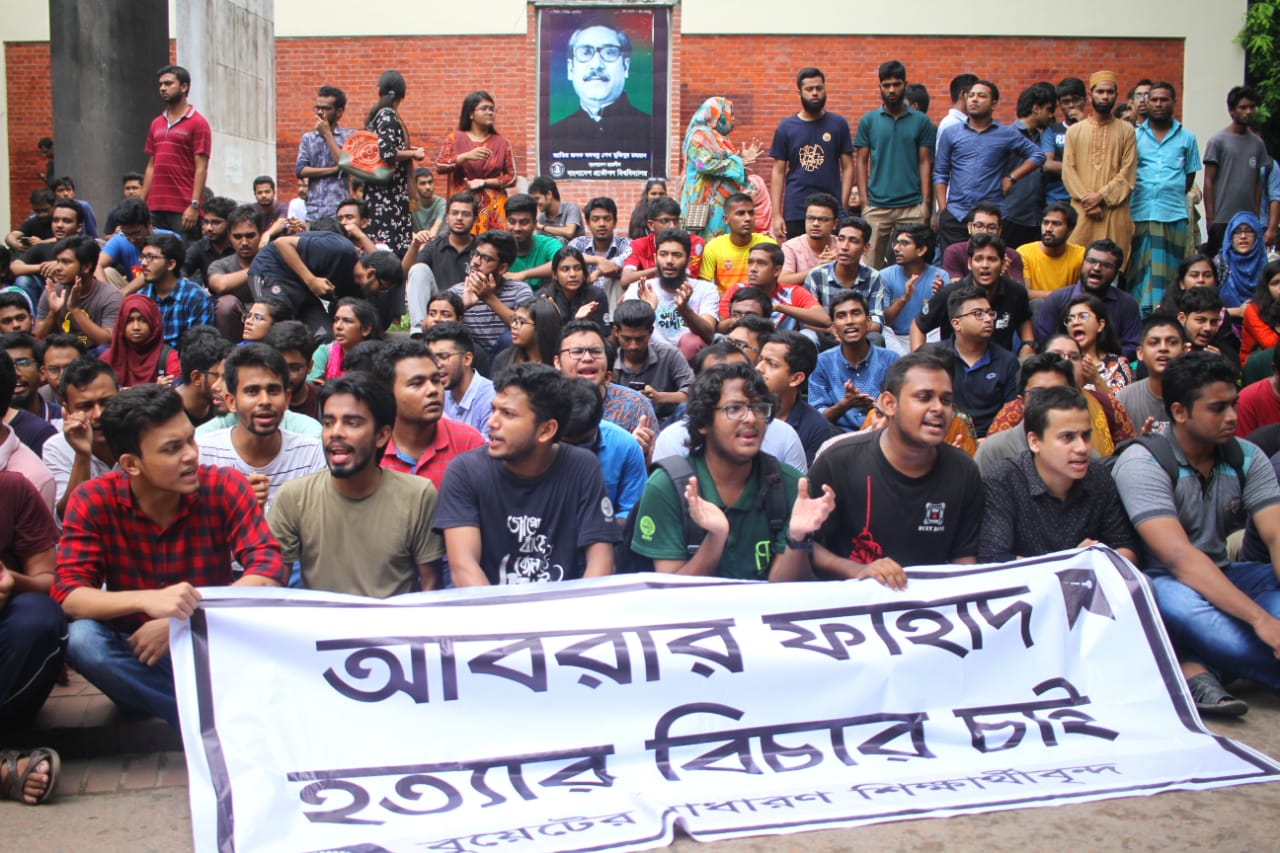 The authorities of Bangladesh University of Engineering and Technology (Buet) on Saturday issued notices accepting the students' demands, prompting the demonstrators to call off their protest for now, reports UNB.
In five notices, signed by acting Registrar Dr Md Saidur Rahman, Buet announced a ban on organisational politics, drive against illegal occupants at residential halls and seal off offices of student organisations on the campus.
The university also announced introducing a web portal where students can file complaints about ragging. Buet authorities said students accused in Abrar Fahad's murder will be permanently expelled once the charge sheet is submitted.
They also promised to bear expenses of legal proceedings of Abrar murder case and bring every floor of the dormitories under round-the-clock CCTV monitoring.
The announcements, accepting the students' five-point demands, prompted the protesters to suspend their demonstration around 2:45pm.
"We'll resume protest if our demands are not implemented by October 14," one of the students said, declining to be named.
The killing of Abrar Fahad, reportedly by Bangladesh Chhatra League leaders at Sher-e-Bangla residential hall last week, triggered the protest.
On Friday afternoon, Vice-Chancellor Prof Dr Saiful Islam acceded to the demonstrators' demands and announced a ban on organisational student politics on the campus and suspended 19 students accused in Abrar killing case.
But it did little to pacify the protesting students who continued demonstration until the university issued the notices on Saturday.