Bangladesh Bank has sought information from various banks concerning accounts owned by 13 people including several politicians, their children, and some businessmen.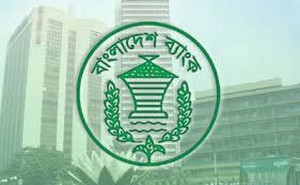 Two among them are Jatiya Party chief HM Ershad and Opposition Leader Raushon Ershad's only son Rahgir Al Mahi Ershad, alias Saad, and Arafat Rahman Coco, younger son of BNP Chairperson Khaleda Zia.
The central bank's Bangladesh Financial Intelligence Unit (BFIU) on Thursday sent the letters to the banks in this connection.
BFIU investigates money laundering, terror financing, and suspicious trading. It also assists other government organisations and intelligence agencies in their investigations by providing information.
The 13 people whose bank accounts information BFIU sought also include Dipu Chowdhury, son of Disaster Management and Relief Minister Mofazzal Hossain Chowdhury Maya.
Dipu had faced corruption allegations when Maya was a state minister in the 1996 Awami League government. The minister's son also allegedly had close relations with Nur Hossain, the prime accused in the case over Narayanganj seven murders.
Apart from those three, the BFIU sought information on Dhaka-7 independent MP Haji Mohammad Salim and Dhaka metropolitan Juba League (south) President Ismail Hossain Chowdhury Samrat.
Samrat was allegedly involved in the murder of the ruling party youth wing Juba League's leader Reazul Haque Khan Milki.
Feni-2 MP Nizam Uddin Hazari's name is also in the list. Awami League leader Hazari has been in the middle of controversy for his alleged ties to the murder of after another party leader Phulgazi Upazila Chairman Ekramul Haque in May.
The list also contains the name of several BNP leaders. They are former environment minister Shahjahan Siraj, his son Rajib Siraj, former MP M Naser Rahman, son of late senior party leader M Saifur Rahman, former MP MAH Selim alias Silver Selim and BNP Chandpur district unit President Sheikh Fariduddin Manik.
The BFIU also sought information about bank accounts of Bangladesh Reconditioned Vehicles Importers and Dealers Association (BARVIDA) President Habibullah Don and former senior vice-president of now defunct Oriental Bank Shah Md Harun.
Oriental Bank was rechristened ICB Islamic Bank in 2009.
The BFIU letter sent to the banks said information on account opening and KYC (Know Your Customer) forms and latest transaction statements of the present and previous accounts of the persons and their organisations had to be sent to the central bank in seven working days.
In another letter, the central bank's financial intelligence unit also sought information about the bank accounts of GSA Cargo Ltd, Speed Air Cargo Net (Pvt) Ltd, Allport Cargo Services UK, Speed Mark Transportation (BD) Ltd, and GSA United Aviation Enterprise Ltd.
Source: bdnews24