Bangladesh Bank is going to announce the monetary policy for the second half of the ongoing fiscal on Monday.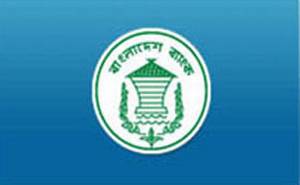 Economists, bankers and businesses favour an expansionary monetary policy as the targets in the first half of 2013-14 could not be achieved due to political instability.
They say those for the second half would also falter if the monetary policy was not an expansionary one.
An expansionary monetary policy seeks to increase the money supply mostly to encourage economic growth or combat inflation.
Analysts and observers say that a monetary policy aimed to boost investment and employment is needed now.
"Bangladesh Bank's monetary policy has been conventional, at best one that strikes a contractionary note", said former central bank governor Salehuddin Ahmed.
"Those policies focus only on inflation, but they have to come out of it now and take an expansionary approach," he added.
According to Ahmed, such policy should be adopted in order to boost investments and increase production as well as employment.
Businesses are on the same wavelength with the former top banker.
FBCCI's President Kazi Akram Uddin Ahmed said, "The monetary policy should help groups run their business well, keep the overall economy vibrant and create employment."
Economist Zaid Bakht advocated cutting the interest rate for a congenial investment scenario.
"Many will not be able to repay their loans in the current political situation. The monetary policy should also address this issue. It can increase the credit flow to the private sector and also take initiatives to remove the distrust among banks," said the Research Director of the Bangladesh Institute of Development Studies.
The monetary policy's prime goal should be to prop up investments and contain inflation, according to CPD Executive Director Mustafizur Rahman.
"Because, already inflation is going up and investments are coming down," he added.
Rahman, who heads private think-tank Centre for Policy Dialogue, said the monetary policy should be cautious about government borrowings.
"Because, the government is providing with stimulus packages for political reasons, which will cause the bank borrowings to go up sharply.
"That will push up inflation and credit flow to the private sector will suffer. Though, the liquidity in market is more than enough now," he further said.
The Bangladesh Bank's monetary policies have been focusing on containing inflation as well as facilitate rise in investment for economic growth.
The last declared monetary policy clearly failed to achieve that objective as inflation went up and investment dropped.
Source: UNBConnect