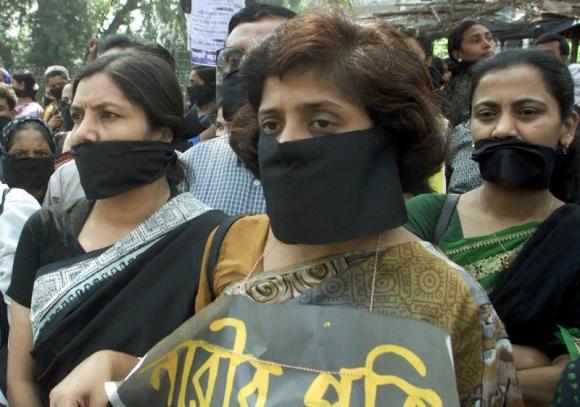 NEW DELHI (Thomson Reuters Foundation) – Bangladesh must reform its archaic laws on rape to help boost convictions and instill confidence in victims who are often too afraid to seek justice, a legal aid group said on Monday.
Over the last decade, the South Asian nation has implemented programmes to help support victims of sexual violence, said the Bangladesh Legal Aid and Service Trust (BLAST), but rape laws, which date back to the British colonial era, remain unchanged.
"There is every reason for an overhaul and comprehensive review of rape laws to take place, given the reality in Bangladesh of rape survivors not being able to get redress in these cases," said Sara Hossain, supreme court lawyer and BLAST's honorary executive director.
The narrow definition of rape as vaginal intercourse, the fact that marital rape is legal, and recognition within the law that there must be proof of force in rape cases were some areas which needed to be reviewed, said Hossain.
Following the fatal gang rape of a young woman on a bus in neighbouring India in December 2012, New Delhi set up a commission to review laws around violence against women.
The findings of the commission, headed by former Chief Justice of India J.S. Verma, led to the government broadening the definition of rape, extending jail terms for gang rape, and making acid attacks, stalking and voyeurism specific offences.
Hossain said Bangladesh needed a similar commission to revamp laws to make them more gender sensitive.
Bangladeshi police classify rape and many other sexual offences under the category of women and child repression. There were 21,291 crimes reported in that category in 2014, compared to 19,601 the previous year, according to police figures.
There are no official statistics on the annual number of rapes in the country.
A 2013 United Nations survey on violence against women found that 10 percent of urban men and 16 percent of rural men in Bangladesh who were interviewed reported perpetrating some form of rape against a woman or girl in their lifetime.
"DEGRADING" FINGER TEST
Hossain said one hurdle faced by victims was a provision in the law which states that victims be subjected to an "unscientific" and "degrading" finger test which is used by defence lawyers to question the victim's sexual history.
The test – which involves a doctor inserting fingers into a rape victim's vagina to determine if she is "habituated to sex" – is seen as outdated medical jurisprudence in many countries where it has been banned.
The results can be used to reinforce false stereotypes of rape victims being promiscuous which can be detrimental to a case in the conservative, majority-Muslim country.
"While a medical examination is necessary to look at hurt and injury, this kind of test, with these conclusions, doesn't prove anything at all," said Hossain.
The test is outlawed in countries like Britain, the United States and Canada. India outlawed the test in March 2014.
Hossain said the Bangladesh Supreme Court in late 2013 ordered the health ministry to set up a commission to draft guidelines regarding medical examinations. The guidelines have been submitted to the court to consider.
The campaigners' appeal followed the launch of a new study comparing Bangladesh's laws – which allow for questioning of the victim's character and past sexual history during rape trials – with seven other countries.
The project was organised by TrustLaw, the Thomson Reuters Foundation's global pro bono legal programme that connects law firms and corporate legal teams around the world with NGOs and social enterprises.
Hossain said the report would help to identify the options for law reform in Bangladesh – whether to simply repeal the law, or also to put in place "rape shields", preventing questioning on character of the complainant.
(Reporting by Nita Bhalla; Editing by Ros Russell)