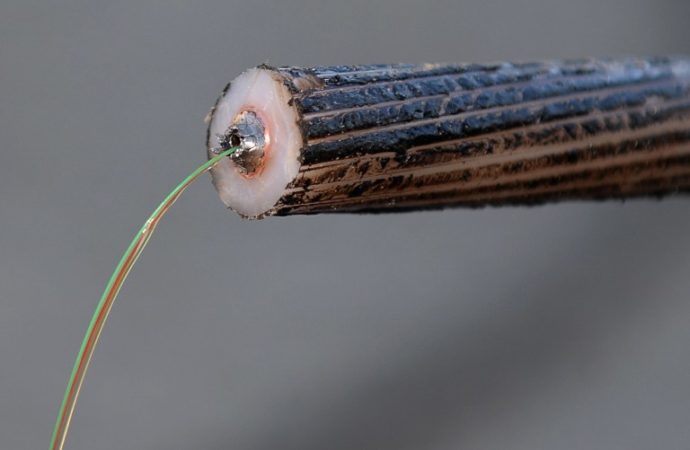 Bangladesh is going to connect with the second submarine cable on February 21 to get another 1500 gbps bandwidth, as the SEA-ME-WE-5 consortium is set to launch its global operation on this day.
The South East Asia-Middle East-Western Europe 5 (SEA-ME-WE-5), a consortium of 15 leading telecom operators from 17 countries, will announce its operation at a ceremony in Turkish city of Istanbul, said officials.
"The second undersea cable would be the real redundancy that might allow Bangladesh to stay online constantly and start full-fledged international bandwidth trade," Monwar Hossain, managing director of state-owned Bangladesh Submarine Cable Company Limited (BSCCL) which is assigned to handle country bandwidth, told BSS.
Mentioning that Bangladesh has now nearly 300gbps bandwidth from its lone submarine cable, Monwar said: "We are going to get another 1500 gbps bandwidth from the second undersea cable."
Officials familiar with the project, however, expressed scepticism that Bangladesh may not be able to reap the bandwidth from the opening day because of linkage between Dhaka and the landing station of SEA-ME-WE 5 in Patuakhali.
But, the BSCCL MD is optimistic that the linkage with the landing station will be completed in stipulated time by the assigned organisation.
Bangladesh joined the SEA-ME-WE 5 consortium in March 2014 spending Tk660cr. Of the total cost, the government has provided Tk166cr while BSCCL has contributed Tk142cr and the remaining Tk352cr has been collected as loan from the Islamic Development Bank.
The country got its first submarine cable connection — SEA-ME-WE-4 in 2006. SEA-ME- WE-4 has already passed more than half of its lifespan and that is why Bangladesh needs to be connected with another cable before 2025.
The SEA-ME-WE-5 Consortium signed an agreement in Kuala Lumpur on March 7, 2014 to build a state-of-the-art undersea cable. The SEA-ME-WE-5 cable will span approximately 20,000km, connecting 17 countries through Points-of-Presence (POPs) from Singapore to the Middle East to France and Italy in Western Europe, with a system capacity of 24tbps.
The cable has connected Singapore, Malaysia, Indonesia, Thailand, Myanmar, Bangladesh, India, Sri Lanka, Pakistan, United Arab Emirates, Oman, Qatar, Djibuti, Yemen, Saudi Arabia, Egypt, Italy, Turkey and France via 19 landing points.
Initially, the lifespan of the cable is set at 20 years but it could be extended by five years.
Apart from the BSCCL, the SEA-ME-WE-5 consortium includes China Mobile International Limited (CMI), China Telecommunications Global Limited (CTG), China United Network Communications Group Company Limited (CU), Emirates Integrated Telecommunications Company (Du), Orange, Myanmar Post and Telecom (MPT), PT Telekomunikasi Indonesia International (Telin), Saudi Telecom Company (STC), Singapore Telecommunications Limited (SingTel), Sri Lanka Telecom PLC (SLT), Telekom Malaysia Berhad (TM), Telecom Italia Sparkle (TIS), TOT Public Company Limited, and Yemen International Telecommunications  Co. (TeleYemen).
Source: Dhaka Tribune