Bangladesh cricket coach Chandika Hathurusingha has expressed his frustration for not having the 'best squad' in the World Cup.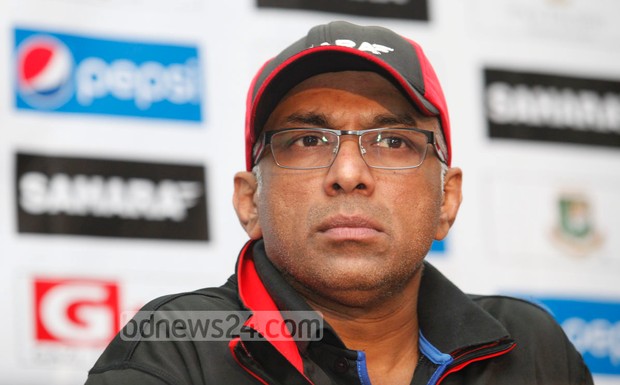 He thinks Bangladesh's performance could have been different if he had they 'enough' options.
After Bangladesh had announced their World Cup squad, Hathurusingha said it was difficult to have desired players 'all the time'.
He said he would try to achieve Bangladesh's target with the players available.
Hathurusingha told reporters at Sydney on Monday: "It is known that it was not our best squad. You all know that I was not happy with a few selections."
Bangladesh stormed into the quarterfinal for the first time in their World Cup mission.
The coach believes the team could perform better if they had alternatives.
"I'm not talking about one or 11. I'm talking about the 15-member team. The story could have been different if we had enough alternatives," he said.
Hathurusingha thinks a coach should have a role in selection of squad as he had to take the responsibility for the team's performance.
He, however, said he had never demanded any role in selection of Bangladesh squad.
Source: bdnews24