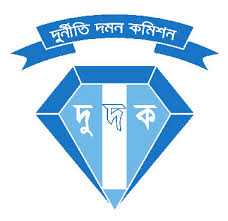 The Anti Corruption Commission (ACC) will interrogate eight top officials of Titas Gas Transmission and Distribution Company Limited, a sister concern of Petrobangla, in connection with a graft allegation.
The Commission on Sunday sent notices, signed by ACC deputy director Ahsan Ali, to the eight officials asking them to be present at the ACC head office on April 2-3 to face questioning, said sources at the ACC.
The ACC will quiz former managing director of Titas Gas Transmission and Distribution Company Limited Abdul Aziz, former director (operation) Khalid Hasan and general managers Engr Mujibul Haque and Engr Fuad-ul-Islam on April 2.
On April 3, general manager Shahinur Alam and deputy general mangers Hedayet Ullah, M Labbi Ullah and M Abdul Awal Shah will be questioned.
On March 10, 2014, the ACC launched a probe into the graft allegation against Petrobangla chairman Prof Dr M Hossain Monsur and 13 managing directors of its subsidies.
The ACC sources said the 13 managing directors of Petrobangla's associate companies swindled over Tk 200 crore during carrying out development work in last four years and as the Petrobangla chairman did not take any action against them, he has to take responsibility in this regard.
The 13 associate companies of Petrobangla are Bangladesh Petroleum Exploration and Production Company Limited, Sylhet Gas Fields Limited, Bangladesh Gas Fields Company Limited, Gas Transmission Company Limited, Titas Gas Transmission and Distribution Company Limited, Jalalabad Gas Transmission and Distribution System Limited, Bakhrabad Gas Distribution Company Limited, Paschimanchal Gas Company Limited, Karnaphuli Gas Distribution Company Limited, Sundarban Gas Company Limited, Rupantarita Prakritik Gas Company Limited, Barapukuria Coal Mine Company and Maddhapara Granite Mining Company Limited.
Source: UNBConnect