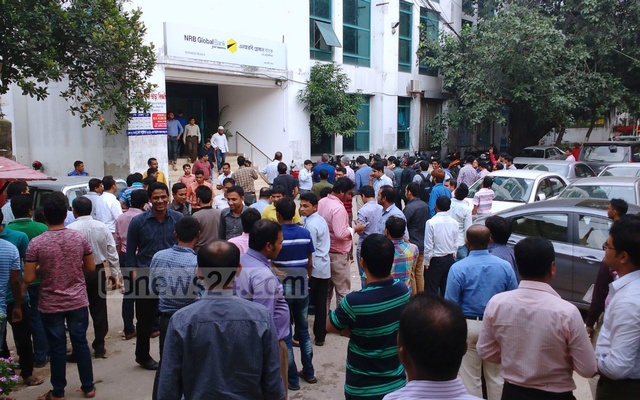 A strong earthquake has rocked different regions of Bangladesh, including the port city of Chittagong and capital Dhaka, leaving high-rise buildings shaken in the cities and leading to panic among citizens.
The 6.8-magnitude tremor, with its epicentre in central Myanmar's Chauk, was felt in Bangladesh around 4:34pm on Wednesday.
The US Geological Survey (USGS) said the earthquake struck 143 km (88 miles) west of the city of Meiktila at a depth of 84 km (52 miles), reported Reuters.
There were no immediate reports of casualties or damage on both Myanmar and Bangladesh.
The quake shook up buildings in Myanmar's biggest city of Yangon and in other towns and cities, witnesses said.
Office buildings in the Thai capital of Bangkok, to the east of Myanmar, shook for a few seconds, residents there said.
Dhaka University Earth Observatory Curator Prof Syed Humayun Akhter told bdnews24.com that the earthquake's epicentre was in Chauk, some 500 kilometres from Dhaka, at a depth of 84 kilometres.
Citizens in Dhaka were seen rushing out of buildings and to open spaces as the quake struck.
bdnews24.com correspondents reported that the tremor was also felt in Rajshahi and Rangpur divisions.
Source: Bd news24