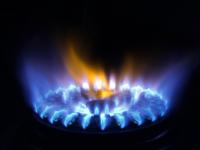 In close succession, the price of gas is being increased for all consumers by 22.7 per cent. The first increase will be effective on 1 March and the second on 1 June. It is feared that this price hike will have a negative impact on the national economy and the majority of the people. There is significant doubt as to whether this hike is at all justified.
Firstly, costs of industrial production will go up and it is the consumers who will ultimately pay the price. Secondly, as the power sector is largely gas-based, it will also be affected. As it is, the sector is already beset with a surfeit of problems. An increase in power production costs will have long-term implications. The price of electricity will go up for the public. The farmers will be hit hard too as they use electricity for the pumps to irrigate the land. The prices of gas will also push up the costs of producing fertilizer, also impacting on the cultivators. So the agriculture sector will bear the brunt of the price-hike badly. An increase in the price of compressed natural gas (CNG) will affect the transport sector as a large percentage of vehicles use CNG as fuel.
The price of gas was raised just a year and a half ago. The consumers association has said it is unjustified to increase the price again so soon. The BNP has protested. CPB and BSD have called for a half-day strike on 28 February in protest.
The gas companies are not counting losses in any way. In fact they have about Taka 220 billion which is not being utilised to develop the sector. This money should be used to improve the sector and avoid increasing the price of gas.
Natural gas is a public good. The people should not face the financial burden of increased gas prices. This applies to the agricultural and industrial sectors too. A decision that has a negative effect on the national economy and public life is not acceptable.
Source; Prothom-Alo