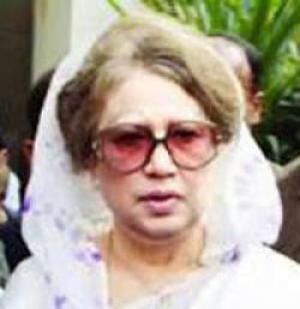 The BNP chairperson Khaleda Zia on Sunday said the government has to face severe consequences if party's missing joint secretary general Salahuddin Ahmed is not returned to his family or presented in the court.
"The international community is concerned about the disappearance of Salahuddin. The government can't deny the liability," she said.
Khaleda Zia said this in a statement sent to the media signed by her press secretary Maruf Kamal Khan Sohel.
In the statement, she said," The members of the law enforcing agencies have talked with the local youths, security staff and the guard of the building before picking up Salahuddin. There are a number of eyewitnesses of the drive. Hence, there is no way to avoid the liability."
"A leader like Salahuddin Ahmed can't get disappeared into thin air. And this is unacceptable that the people in power are making fun of this matter," she added.
She further said 12 days have been passed since the law enforcing agencies picked him up but there is no sign of releasing him or producing him before the court. Even his 'arrest' has been denied frequently.
Salahuddin Ahmed was allegedly picked up by the law enforcing agencies on 11 March.
Source: Prothom-Alo