The stones imported from India for the Padma Bridge are stuck at Faridpur Rail Station, as the loading bay is occupied illegally.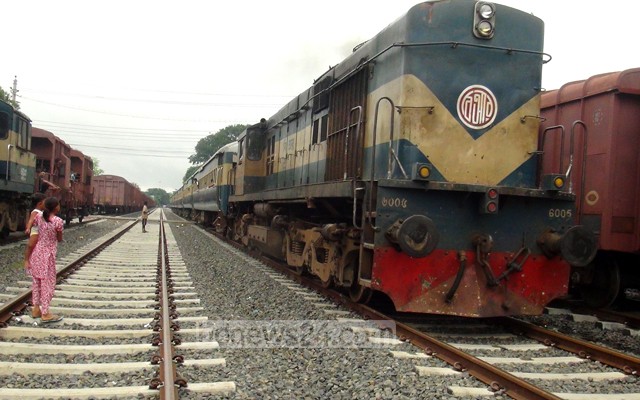 Station Master Motabbar Ali told bdnews24.com on Saturday that the stone-laden compartments have been stuck for seven to eight days.
The higher authorities were informed about the illegal occupation of the loading bay, he said.
Supplier Overseas Commerce's local representative Aktar Hossain said 83 compartments with 57 tonnes stone on each of them were stuck.
He said they could not take any step, as the loading bay grabbers were influential people.
"We can't bulldoze [the illegal establishments on the loading bay] if the administration does not take any step," he said.
"Informing the station master did not work. Now the railways ministry has been informed," he added.
Faridpur Deputy Commissioner Sardar Sarafat Ali said the railway ministry's instructions were being awaited for unloading the stones.
At the station's loading bay, some workers were seen trying to unload some stones by clearing a part of the dock.
Prime Minister Sheikh Hasina is scheduled to inaugurate the piling work of the bridge in August.
Source: bdnews24