The Jica has committed to provide Tk16,594.59 crore for the project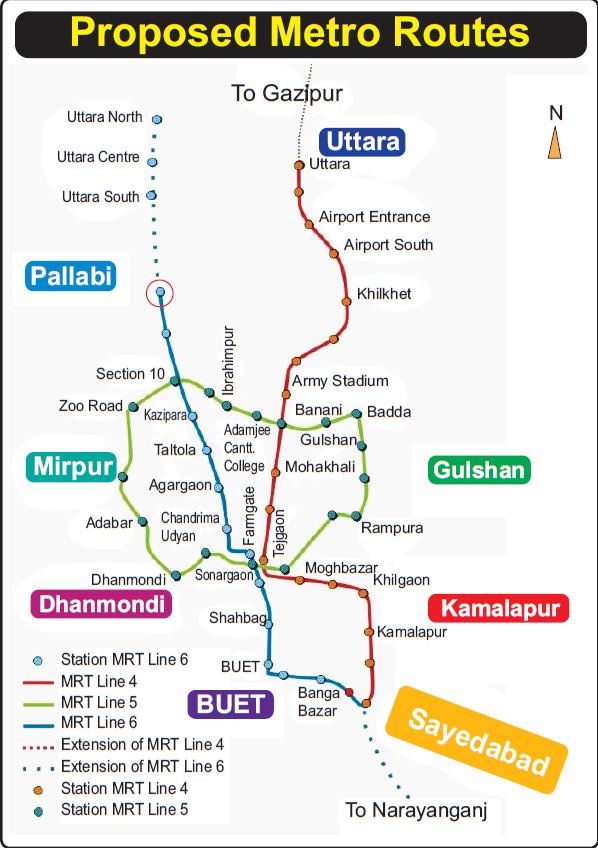 The first tender for the per-qualification of rolling stock (coach and locomotive) and equipment of Uttara depot for the 20-km-long much-expected metro railway project have been floated yesterday.
The tender have already been published on the website of the Dhaka Transport Coordination Authority (DTCA) website, and it will be published in the national dailies on the next Monday and Tuesday, said Dhaka Mass Rapid Transit Development Project Director Mofazzel Hossain.
Under the tender, 24 locomotives and 144 coaches will be procured from manufacturers and suppliers at the cost of Tk2,700 crore. The 24 trains each having six coaches will run from Uttara to Motijheel, according to sources in the communication ministry.
On Monday, an amended Metro Rail Bill 2015 was passed in the parliament to curb traffic jam by ensuring quick and improved transport services in the capital.
The first phase of construction of the metro railway would be finished by the December 2019, while the whole project would be completed by 2024.
The metro rail project, the country's second largest infrastructure project after the Padma bridge project, has faced complexities in the last few years over modification of routes following objections from the air force and to avoid overlapping with the Gulistan-Jatrabari flyover.
The trains will run from Uttara to Motijheel via Pallabi, the west side of Rokeya Sarani and Farmgate, Hotel Sonargaon, Hotel Ruposhi Bangla, TSC of Dhaka University, Doel Chattar and Topkhana Road. The routes would be be extended up to Sayedabad from Bangladesh Bank through Atish Dipankar Road.
According to a Japan International Cooperation Agency (Jica)  study, the trains will operate every three minutes and carry 60,000 passengers an hour.
The Jica has committed to provide Tk16,594.59 crore for the project, while Bangladesh government will allocate Tk5,390.48 crore.
A Japanese consortium is now working on the detailed design of the project. It is also carrying out a topographical, traffic and geo-technical surveys in different parts of the project.
Source: Dhaka Tribune