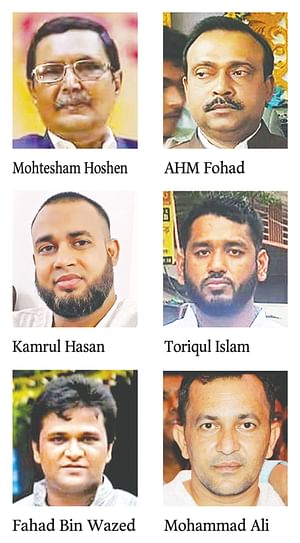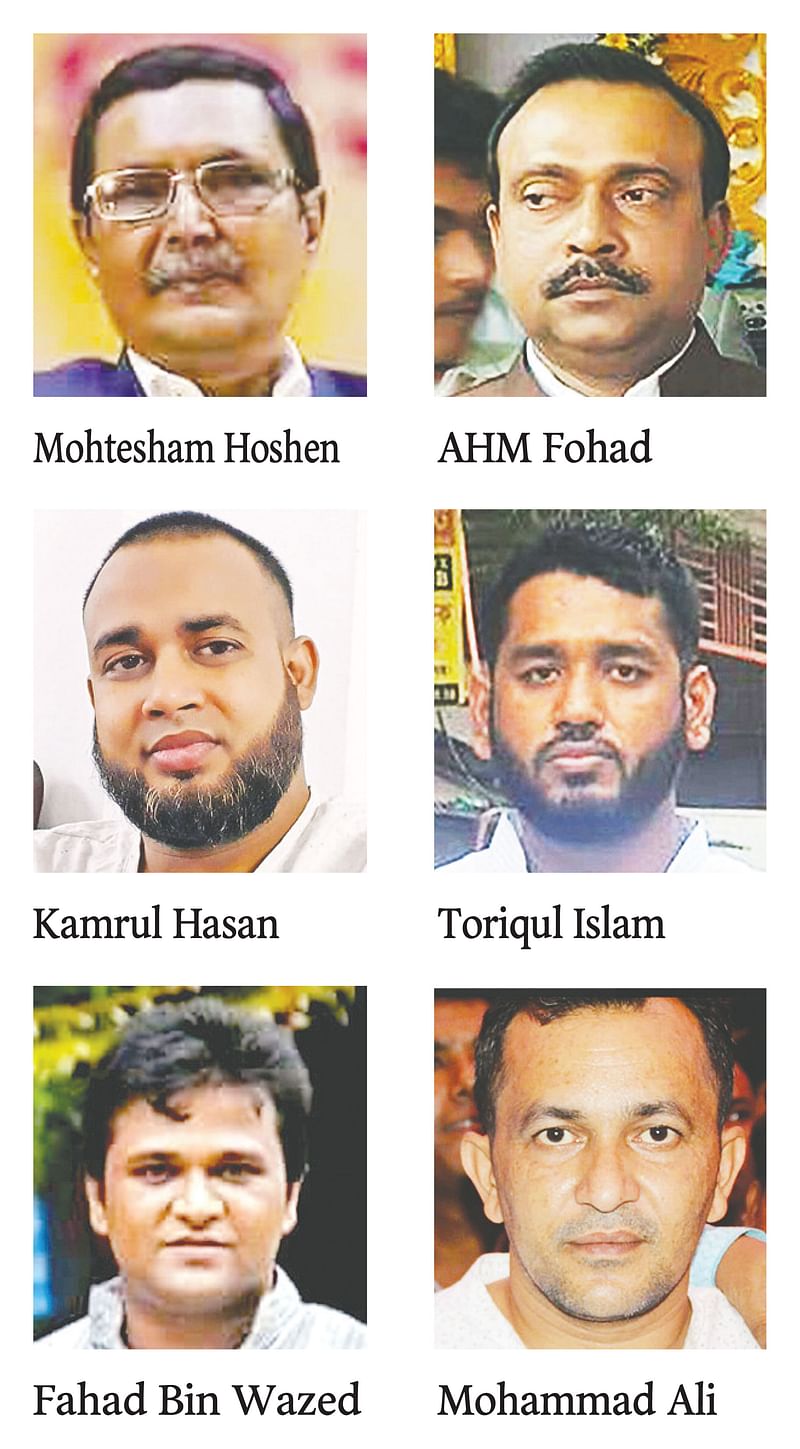 Those who have been looting and indulging in corruption so long in Faridpur have been using my name. I was never associated with them. No one can accuse me of expelling old Awami League leaders from the party…the insinuations against me are unacceptable
Khandker Mosharraf Hossain, former minister
Faridpur is an old district town. It was after the arrest of the two brothers Barkat and Rubel that it was revealed how it was possible to make billions here through tender manipulations, lobbying, extortion and commission. Local politicians of Faridpur say that it is not just the brothers Barkat and Rubel, but over a hundred other leaders in Faridpur who have become billionaires under the patronage of former minister Khandker Mosharraf Hossain. Even petty leaders there have amassed huge wealth and own land, houses and costly cars.
On Wednesday, the police's Criminal Investigation Department (CID) submitted a charge sheet against 10 persons including the two notorious brothers, Faridpur town unit Awami League general secretary Sajjad Hossain Barkat and Faridpur Press Club's former president Imtiaz Hasan Rubel, accusing them of laundering Tk 25 billion (Tk 2500 crore). Other than the two brothers, the remaining eight have also made huge sums of money over the past decade. Information about their wealth was revealed by local residents, Awami League leaders, law enforcement agency records and intelligence reports.
Speaking to Prothom Alo, district Awami League president Subal Chandra Saha said, "Tension prevailed over Faridpur at the time. No one could speak against them. They did as they pleased, making money in any way they could. This bothered me. I was with them and tried to break away from this circle, but have failed to free myself wholly from their nefarious grasp."
However, speaking to Prothom Alo over telephone on Friday, Khandker Mosharraf Hossain said, "Those who have been looting and indulging in corruption so long in Faridpur have been using my name. I was never associated with them. No one can accuse me of expelling old Awami League leaders from the party. Those who have been involved in corruption must certainly be brought to justice. The insinuations against me are unacceptable. I do not want to get in any mud-slinging, but I protest against the things being said about me."
In 2009 when Khandker Mosharraf Hossain became a minister, Babar overnight took over district Awami League and established a reign of crime and corruption. This dealt a blow to Awami League's reputation among the local people
Babar would take money
After Barkat and Rubel, the third name on the charge sheet is of Khandakar Mohtesham Babar. He is the brother of former minister and Faridpur-3 constituency's member of parliament Khandker Mosharraf Hossain. The 63-year-old Khandakar Mohtesham Babar hadn't been involved in Awami League politics. It was after Khandker Mosharraf Hossain became minister that he began to control Faridpur.
In the deposition made in court, Barkat and Rubel revealed details about their transactions with Babar. In his deposition, Rubel referred to Babar as 'Babar chacha' ('Babar uncle') and said he had paid Babar Tk 10 million (Tk 1 crore) to get the contract for the construction of the zila parishad auditorium. He said he had paid Babar Tk 4 million (Tk 40 lakh) for the upazila auditorium contract. "I paid Babar chacha another Tk 4 million to get the Jute Research Market contract," he said.
The local people said that in in the 2008 elections, Babar hadn't been by his brother Khandker Mosharraf Hossain's side. District Awami League's former general secretary and Awami League's former central committee member Bipul Ghosh told Prothom Alo, Khandker Mosharraf Hossain had been the Awami League candidate in the 1996 and the 2001 election.
But in those two elections, his brother Khandakar Mohtesham Hossain would go around on a 50cc motorbike, campaigning for the BNP candidate. But in 2009 when Khandker Mosharraf Hossain became a minister, Babar overnight took over district Awami League and established a reign of crime and corruption. This dealt a blow to Awami League's reputation among the local people. The Babar who would go around on a 50cc motorbike, now has a mansion worth at least Tk 100 million (Tk 10 crore) on a 5 acre expanse of land.
Mohtesham Babar used to own a poultry farm. He began his unscrupulous tender business with the help of Billal Hossain who used to work in his poultry farm and Mokarram Mia, district Awami League's relief affairs secretary. He was accused of dropping many of the old Awami League leaders and creating 'pocket' committees. He would decide who to place in the different posts of Faridpur Awami League and its affiliate bodies and who to drop.
An intelligence agency report reveals the vast amount of property he owns in Faridpur sadar's Tambulkhana mouza, Siberia mouza and some other areas. However, local Awami League sources say that he even has property and investment in Australia and Malaysia.
'Fifteen per cent Fuad'
Convenor of the dissolved district Jubo League committee AHM Fuad was minister Mosharraf's APS. It is alleged that other than LGED, he would take 15 per cent commission for contracts of PWD, PDB, WDB, education engineering, public health engineering, the road department and other government offices. He had a 'helmet force' in the district and reports of their misdeeds appeared from time to time in the media. According to an intelligence agency report, he owns five flats in Suman Tower in Charkamlapur of Faridpur town, two flats on the 10th and 11th floor of Zaman Tower in Jheeltuli, a flat on Road 32 in Dhanmondi of the capital city and another flat in the capital's Siddeswari area. He has a lot of land other than this too.
Lebi's greed grows
President of the Faridpur town unit, Nazmul Islam Khandakar alias Lebi, is the son of the late Khandakar Aminur Rahman alias Majnu, an associate of Bangabandhu Sheikh Mujibur Rahman. But as he became active in Awami League politics, Lebi latched onto tender manipulations and land grabbing. He owns a number of houses in Faridpur town, vast amounts of land and three houses in Dhaka, according to intelligence reports. He would carry out all the 'salish' (arbitrations) in Aliabad union. He has taken lease of the Gazaria haat (market) in his name.
District Awami League general secretary Syed Masud Hossain told Prothom Alo, Lebi has always been in Awami League politics, but after Khandker Mosharraf Hossain became minister in 2009, he drew close to the centre of power. He joined hands with Barkat, Rubel and Fuad in their crime and corruption.
Supplying people for rallies
When Khandker Mosharraf Hossain would hold public rallies and meetings in Faridpur town and adjacent areas, Asibur Rahman alias Farhan and Fahad Bin Fine would take Chhatra League leaders and activists there, to join the events and chant slogans.
Farhan later became general secretary of the Jubo League town unit and Fine became general secretary of the district Swechchhashebok League. Farhan had previously been the leader of a group in Purbo Khabashpur, involved in mugging and other petty crimes. In February 2018, a nurse of Faridpur Medical College Hospital was killed in a mugging incident in Jheeltuli of Faridpur town. Farhan went into hiding when it was proven that his group was involved in the incident.
Farhan has four flats in Mirpur, Dhaka and around two acres of land in Bilmahmudpur of Faridpur town. He owns a Chinese restaurant in the town. He has bought four acres of land in Bakhuna of Ogerda union in Goalchamot of the town. He leased municipal land south of Faridpur Kotwali thana and built a two-storey house there.
Fahad Bin Fine owns at least five flats in the town. He owns the companies Digital Press and Fahima Construction. He controls the contracts of BADC, the Water Development Board and the electricity office.
Questions about the arrests
Accused in the charge sheet of the case, district Jubo League convenor Mohammed Ali Minar and two former joint convenors of town unit Jubo League Kamrul Hasan David and Toriqul Islam Nasim, were the main leaders of Fuad's helmet force. They would be used to punish critics and opponents. They too own huge wealth.
Among those accused in this case, Barkat, Rubel, Lebi and Farhan are in jail. The police has no visible initiative to arrest the others. Faridpur superintendent of police (SP) Md Alimuzzaman said, "There were no cases against Mohtesham Hossain Babar before the charge sheet in the money laundering case. That is why we didn't take any initiative to arrest him." Regarding the five remaining fugitives, the SP said, "Those five had many cases against them and a drive on to arrest them. We once heard that Fine was seen at a park in Dhuldi and we sent a force there, but he couldn't be caught. David came to attend his father's funeral, but we hadn't been informed that he would be attending the janaza."
*This report appeared in the print and online edition of Prothom Alo and has been rewritten in English by Ayesha Kabir