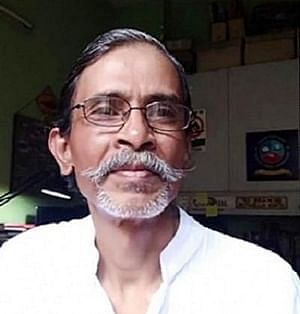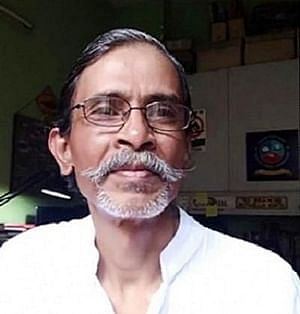 Fifty-one eminent citizens of the country have termed the death of Mushtaq Ahmed, who died while imprisoned under the Digital Security Act, a 'state killing'.
In a statement issued on Sunday, they called for a repeal of the Digital Security Act.
They issued the statement protesting against the police attack and cases filed against demonstrators protesting Mushtaq's death. In the meantime, demonstrations and protests regarding the death, and also against the Digital Security Act, have entered the third day. The court on Sunday rejected an appeal to take cartoonist Kishore, jailed in the same case as Mushtaq, on remand. A hearing on his bail appeal may be held in High Court today, Monday.
In the statement, the 51 eminent citizens demanded the withdrawal of cases and release of labour leader Ruhul Amin and seven students, compensation for those injured in the attack at Shahbag, repeal of the Digital Security Act, bail for cartoonist Kishore and a judicial inquiry into the death of Mushtaq.
The statement was signed by Gonoshathaya Kendra's Zafrullah Chowdhury, Jahangirnagar University teacher Anu Mohammed, Manusher Jonno Foundation's executive director Shaheen Anam, Bangladesh Environmental Lawyers Association (BELA)'s chief executive Rizwana Hasan, Dhaka University teachers Zobaida Nasreen, Robayet Ferdous and Asif Nazrul, rights activists CR Abrar and Hamida Hossain, photographer Shahidul Alam, activist Maha Mirza, human rights activist Nur Khan and others.
After spending 10 months in jail in a case filed under the Digital Security Act, writer Mushtaq died on Thursday. Various student bodies and citizen organisations have been agitating since then. Police even attacked some of the demonstrations and detained eight of the protestors. Khulna's labour leader Ruhul Amin has been arrested under the Digital Security Act for calling for a programme regarding Mushtaq's death. Various organisations and agencies are issuing statements regarding these actions.
Protests at DU
During demonstrations at Dhaka University and Shahbag on Sunday, demands were made for an inquiry into Mushtaq's death and justice in this regard, release of the eight persons arrested for protesting, and repeal of the Digital Security Act. In the afternoon, left-leaning student organisations held protests at the Raju sculpture area.
A rally was held in front of the national museum at Shahbag on Sunday, demanding the release of cartoonist Kishore. Addressing the rally, Jahangirnagar University professor Anu Muhammad said, "We are seeing two rules in Bangladesh. One is extrajudicial oppression and the other is imposition of a law for oppression. The Digital Security Act is that law being used for oppression."
Chairman of the economics department at Dhaka University, MM Akash, said that the non-bailable clauses of the Digital Security Act needed further review.