Ferdous talks about his first production Ek Cup Cha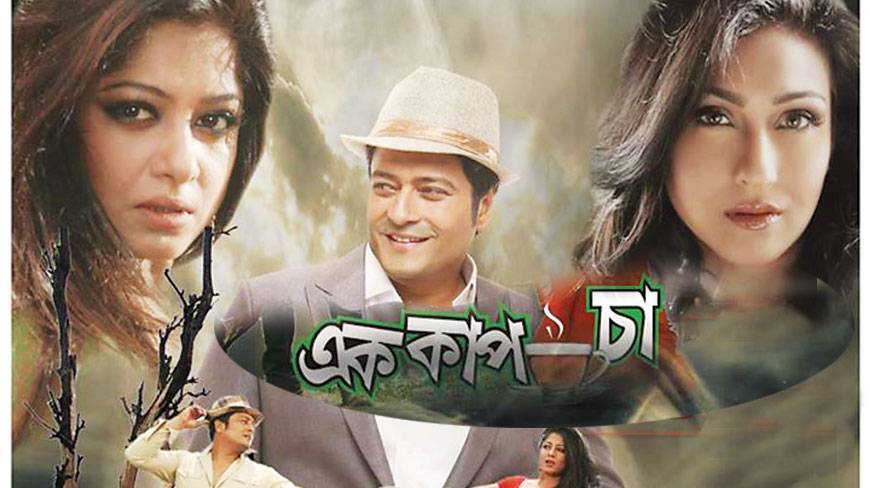 Film star Ferdous is all set to emerge as a producer with "Ek Cup Cha" (One Cup of Tea), which has received an uncut censor certificate and will hit the theatres on November 14. Ferdous, who appeared in over two hundred films both in Bangladesh and West Bengal, is excited about having finally completed the project, after nearly three years, and eagerly waits to see how the audience responds to it.
Asked if he plans to continue as a producer, he said: "I don't think I have the heart of a businessman. You see, I completed this project after working for almost three years; that's utterly unprofessional. I made the film as I pictured it while going through the script. It was an adventure, not a professional obligation."
"I don't know about the future, but maybe I'll produce films occasionally," he added.
The film, made under the banner of Ferdous's production house Nuzhat Films, was scripted by Basu Chatterjee and directed by Naim Imtiaz Neamul.
Moushumi stars opposite Ferdous in the movie while West Bengal's Rituparna Sen plays a special cameo role. About choosing Moushumi as the female protagonist, he said: "Moushumi is a very good friend. We have worked in a number of films and developed a very comfortable working relationship. Moreover, the audience also loves our on-screen chemistry."
Other cast members of the movie include late Humayun Faridi, Monira Mithu, Tushar Khan and Kabila. The movie has also quite a long list of guest stars, including Nayak Raj Rajjak, Alamgir, Shakib Khan, Anisur Rahman Milon, Mir Sabbir, Emon, Nirob, Nipun and others. Six music directors joined hands to supervise its music.
Ferdous shared the plot of "Ek Cup Cha" which, he says, has "one of the greatest love stories." He plays a college lecturer while Moushumi plays the librarian. "It has a very positive tone; the sweetness of love will definitely touch the hearts of the audience."
Moushumi and Ferdous starrer "Shunno Hridoy" and "Leader" are also likely to hit the theatres sometime later this year. Answering to a question about if he has any intention to direct in future, Ferdous said: "I like to work in front of camera. Working behind the camera is not my cup of tea."
Source: Dhaka Tribune