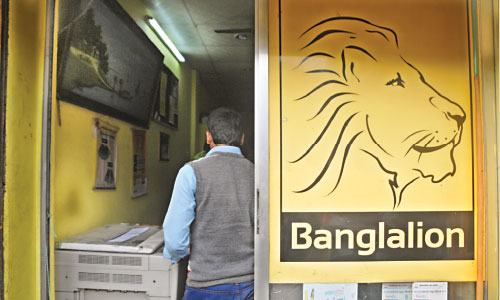 The telecom regulator has decided to take action against WiMAX operators Banglalion and Qubee for their failure to pay government dues, said officials of Bangladesh Telecommunication Regulatory Commission.
The BTRC decision came at a recent commission meeting presided over by its chairman Shahjahan Mahmood.
According to BTRC data, the total dues of Banglalion are Tk 63 crore and that of Qubee Tk 17 crore as of June 2016.
BTRC officials said that most of the dues were incurred in revenue sharing with the government.
WiMAX (Worldwide Interoperability for Microwave Access) is a wireless broadband technology for data connectivity which was launched in the country in April 2001.
Currently, two WiMAX operators, Qubee and Banglalion, are operating in the market while another one, Ollo, received the licence but is not in operation.
'We have written several times to Banglalion and Qubee to pay their dues but the operators failed to take any effective step in this regard. So, now, we have decided to take action against them,' a senior BTRC official told New Age.
He said if the operators fail to pay their dues in two weeks, the regulator will suspend 10 per cent of the traffic through the operators.
'And this suspension will increase in every two week in equal rate until they pay the dues. So for every two weeks of non-payment the operators will lose additional 10 per cent of its traffic,' he said.
He said if the operation of the WiMAX operators comes down to zero because of non-payment of dues, the BTRC will file cases to realise the money under Public Demand Recovery Act 1913.
Another BTRC official said that as the WiMAX operators were losing market against the 3G internet service of the mobile phone companies, it was becoming hard for those to sustain.
The number of active WiMAX internet users in the country declined further as the operators lost 31,000 subscribers in the first six months of this year amid an increasing popularity of the 3G mobile internet.
According to the latest data of the BTRC, the number of active WiMAX internet users came down to 1.12 lakh in June from that of 1.43 lakh in January.
In the same period, the mobile phone operators added 62,000 internet subscribers, raising the subscriber base to 5.96 crore from 5.34 crore, the BTRC data showed.
Source: New Age