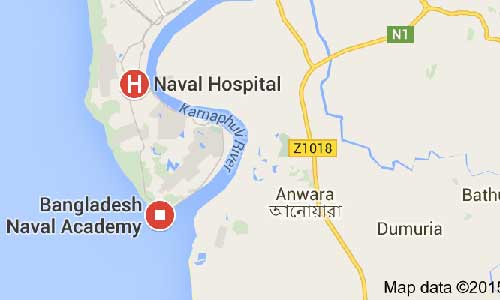 At least six people, including three officials of Bangladesh Navy, were injured in separate explosions in two mosques of Bangladesh Navy Issa Khan base in Chittagong on Friday afternoon.
Harunur Rashid, deputy commissioner of Chittagong Metropolitan Police for Port Zone, confirmed the matter, adding that three grenade type unexploded bombs were recovered from the scenes.
Assistant commissioner of port division Jahidul Islam said they arrested two people from the area in connection with the matter.
All injured, including a Navy commander, were admitted to Naval Hospital.
The details of the injured were not available immediately.
Police said the explosions occurred in two mosques at the restricted area after today's Jumma prayer around 2:00pm.
The incident came in little over a month after an attack in a Shia mosque in Bogra that left one killed and three others injured.
Source: New Age