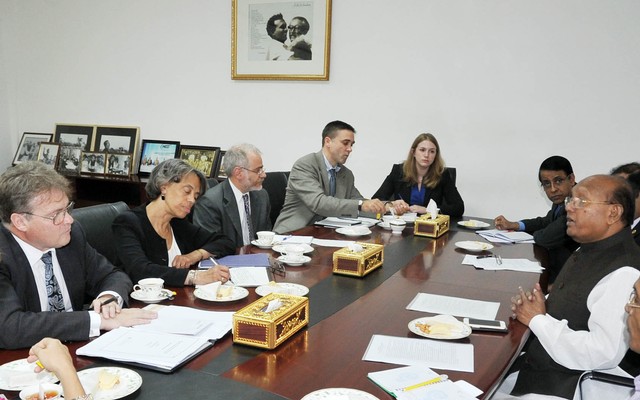 The Trade and Investment Cooperation Forum Agreement will not be implemented if the US do not restore GSP facilities for Bangladesh, Commerce Minister Tofail Ahmed has hinted.
He was speaking to reporters after signing the Annual Performance Agreement (APA) with the chiefs of the organisations under his ministry on Wednesday.
Earlier, he met a USTR delegation led by Assistant US Trade Representative for South and Central Asia Michael Delaney.
Speaking about the meeting, the minister said, "They have admitted that we could comply with most of the 16 conditions they set."
"They have expressed satisfaction over Bangladesh's progress in meeting the conditions and development," he added.
Ahmed said they had spoken to the workers in a visit to Chittagong EPZ.
"The workers told them that they are happy. There is no concern over safety at workplace," he said.
The minister also said the US delegation wanted an 'association' formed with all 'workers welfare associations' of the factories in the export processing zones.
He, however, claimed workers in the EPZs did not want trade unions.
"I told them (US delegation) that we can't do more than this," he said.
"I have told them that returning the GSP facilities or not returning them is their decision now," the commerce minister said.
"But the GSP facilities should be returned to make Ticfa meaningful. Otherwise the Ticfa meeting in November will not be meaningful," he added.
Source: Bd news24