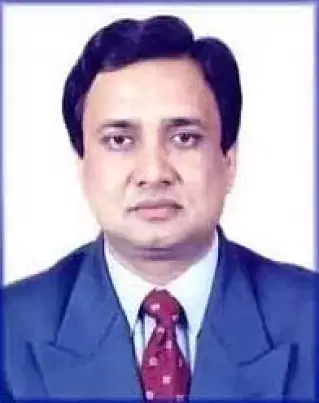 Head of the national technical committee to tackle coronavirus, Mohammad Shahidullah, has said, "The government is to take up 15,000 tests a day. They have recommended that 25,000 to 30,000 tests be carried out on a daily basis." However, all the existing labs and testing facilities in the country have a total capacity of 30,000 tests daily.
The professor said that the upward curve of the coronavirus transmission may turn downwards after a month, but that depends greatly on how effective the lockdown is and also on the behaviour of the people.
Speaking over Zoom in an interview with Prothom Alo on Thursday night, Mohammad Shahidullah said that he apprehended a fresh wave of the virus unless mass commute and gathering could be prevented during Eid.
On 18 April the government formed a committee of senior experts of the country to tackle the community transmission of coronavirus and related challenges. Headed by Professor Shahidullah, president of Bangladesh Medical and Dental Council (BMDC), this 17-member committee made 22 recommendations. The committee will now monitor progress made in this regard.
The committee will stress upon improving the quality of care at the hospitals. Members of the committee will shortly inspect the divisional headquarters. They have told the government that the civil surgeons of every district should be given a checklist of the 22 recommendations to follow.
On 12 May they carried out a baseline survey and saw a lot of progress had been made since 27 April. For example, there was no shortage of physicians at the hospitals for COVID-19 treatment. The lack of junior physicians had been covered and nurses had also been promoted. There was also an improvement in oxygen supply.
It is uncertain when this virus will leave and so we have to learn to live with it. The control strategy is vital. Adequate beds and treatment in the hospitals must be ensured. We can never expect it will go away completely.
The government now says that senior physicians are required. The number of such physicians must be increased or else those working now may face a burnout. And in every hospital, 15 cleaners have been appointed where there had been one. Technologists are required to test samples. The committee placed fresh recommendations in this regard to the ministry.
The advisory committee held a joint meeting with the health ministry and the health directorate on 20 May. The professor said that they were satisfied because 60 to 70 per cent of the recommendations had been implemented. The remaining 30 to 40 per cent were in the process of implementation. Some of these will take time.
The biggest advancement has been in testing. Professor Mohammed Shahidullah said, in the beginning there had been just 100, then 300 and then 500 tests daily, but now this has exceeded 10,000.
Had the committee recommended 10,000 tests daily? "No," said Shahidullah, "we had said 10,000 tests immediately, but to increase this to 20,000 to 30,000 per day if necessary."
"The government has already said that they will be testing 15,000 samples in a day. The media had reported about 15,000 kits, but now there are 1.5 million kits in the pipeline. The government has given our recommendations due consideration."
As to whether the number of test labs will be increased from the existing 44, he said that Bangladesh had more unutilised PCR test equipment and these would be used after Eid. "We will then be able to carry out 20,000 to 25,000 tests a day," the professor asserted.
When asked if he felt that the actual number of coronavirus cases were at least 30 to 40 per cent more than declared by the government, he said, "That is a matter of calculation. If we test 100 samples, we get 15 positive, so this could be so. Actually I feel that Bangladesh doesn't conduct any less tests than India or Pakistan. In fact, it is possibly more."
Is there a target to carry out 30,000 tests daily by June-July? Mohammad Shahidullah replied, "No, not exactly. The question arose as to whether we had the capacity to conduct 30,000 tests daily. The government responded that if the capacity of the existing PCR labs of the country was increased and these were included, then the daily 30,000 testing target could be reached."
He said, "It may also be that after we reach 15,000 to 20,000 tests per day, we will no longer need to carry out testing any further. It is very difficult to ascertain." He said that the garment manufacturers' apex body BGMEA had proposed to set up four labs and may be given permission to so do.
When asked which month the coronavirus pandemic would peak in the country, Mohammad Shahidullah replied, "That is not my field actually, but epidemiologists say the curve may continue upwards for the next month if the lockdown is not relaxed even further and if there are no gatherings as in the Brahmanbaria janaza or if large Eid gatherings do not take place, but this is not for sure. The curve may flatten after that. That is their evaluation for the moment. It all depends on the public. The police can't enforce everything. Public awareness is most important."
When asked about the possibility of curfew, he said, "I wouldn't be surprised if such an order was issued and I would support it."
In light of vaccines and drugs being manufactured and preparations being made in the west, he said, "It is uncertain when this virus will leave and so we have to learn to live with it. The control strategy is vital. Adequate beds and treatment in the hospitals must be ensured. We can never expect it will go away completely."
Concerning the meeting held with the government on Thursday, he said, "We told them to ensure that the larger hospitals have liquid oxygen. It is not possible to install a liquid oxygen plant overnight. About a month and a half ago we were hearing of tussles among the patients over oxygen. It is no longer like that anymore. There have been significant improvements."
This report has been rewritten in English by Ayesha Kabir