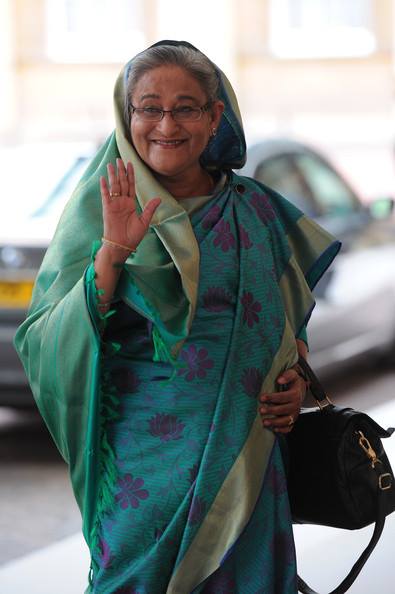 Sheikh Hasina's Awami League got well trained in the last decade in the art of bullying, bashing, muzzling free voice, thuggery, creating and abolishing movements (like the Shahbag movement), creating an opposition party that is a part of her government and the head of the opposition sits in her cabinet and votes in favor of the ruling party in the parliament etc. creating a world's first model of autocratic 'democracy'.
Hasina's opposition-suppressing tools are multifarious – she has allegedly bribed the head of Hefazat into submission, supported the fake Ulemas and rich Pirs to promote her version of Bangladesh as a Muslim nation; has bribed the news reporters by giving them housing and other benefits while choking or banning the genuine opposition news media. Today, most Bangladeshi media sing the same tune that is set by her office. The constitution has been altered making it illegal to criticize her and/or her family members and has put on restrictions what people can say and do. If you detract from these rules you either disappear or face unmentionable consequences and thus it is hardly a surprise that most people keep quiet and learned to live with these restrictions.
Hasina has also been successful in creating a well-trained student cadre the Student league of gun toting and motor cycle riding activists who behave more like hoodlums. Many of them were believed to have been trained by professionals in the neighboring country. You will see them in camouflage doing miscreant activities when the opposition politicians come down to protest. They blend in with the opposition rallies and burn cars, buses and temples and later put the blame on BNP or other parties. Obviously they work "hands in hand" with the gun toting and dangerously partisan police and RAB (Rapid Action Battalion) who in recent times has been implicated in serious murders and yet they enjoy the shelter of the government. Adding to the trouble is numerous other murders and disappearances that has become a routine matter.
Sheikh Hasina and her Awami League have been successful in making Bangladesh a "one party" conglomerate in which looting banks, theft of the stock market and award of billions of dollars' worth of contracts to Awami-inclined private firms have become orders of the day. Government looks the other way or much worse, takes a cut when these firms literally steal money and siphon off to foreign countries. Power and money and the unflinching and brazen backing of the neighboring giant now form the bedrock of her success.
Hasina has also succeeded in totally politicizing the civil service – she has placed Awamis in the Civil Service, Military and created a personal Police and Special security forces to protect her and her family. With opposition completely thumped down there is reason to believe that the country is going backwards to the BAKSAL days.
Sheikh Hasina always talks about unity and working together with the opposition. I wish she had an honest Advisor to tell her that she has divided the nation to such an alarming state that, any future head of the nation will have a daunting task of managing the machinery to steer the country fair and steady.
The Bangladesh Chronicle