Shakib admits that Bangladesh needed to improve in all areas in the second Test against Sri Lanka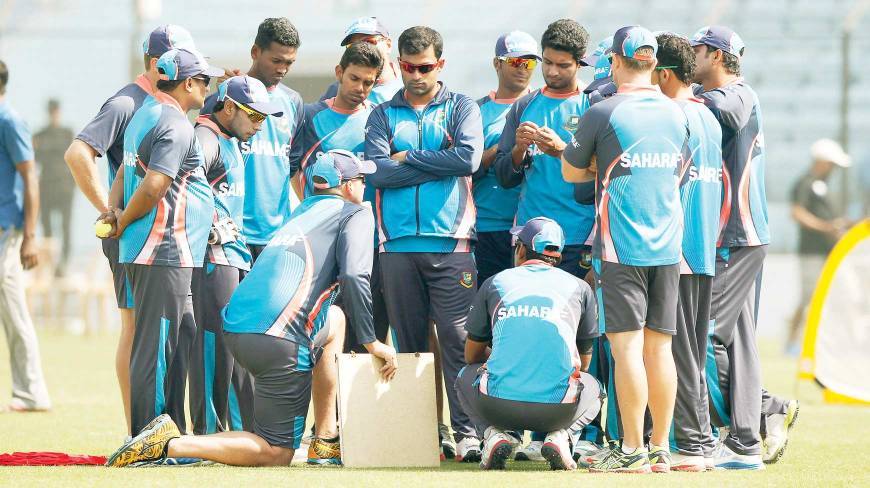 Shakib al Hasan admitted that Bangladesh needed to improve in all areas in the second Test against Sri Lanka, especially fielding, after the Tigers were crushed in the first match by an innings and 248 runs in a match where several chances were grassed, at the Zahur Ahmed Chowdhury Stadium yesterday.
"We need to improve everywhere, the fielding is very important. Such a bad time can come, one match can possibly go bad. But we have been playing good cricket for one to one and a half years and sometime it happens. Coming back is important. We have come back from a situation like this before so we have that experience. Hopefully it won't be a problem," said the star all-rounder, adding that though the team was disappointed about he first Test, they were now focused on putting out their best in the second.
Bangladesh, who are usually sharp on the field, were particularly poor in the first Test with skipper Mushfiqur Rahim being the main culprit as he dropped four catches behind the wicket and also missed a stumping.Shakib, however, stood by his captain.
"Actually, everyone is professional, yes sometimes players need to be encouraged, but I don't think in Mushfiqur's case, he needed it. For the last 1-2 years Bangladesh has been doing well, Mushfiqur's keeping has also improved a lot more than before. He had a bad game, that can happen. A batsman can be out for a duck, or a bowler can give away a 100 runs, so that day is over, hopefully it won't happen again.
"If you see the batsmen who scored big runs, Mahela, everyone was given a chance, either a stumping or a dropped catch. So if that could have happened, leave Mahela's 200, the other batsmen got four to five lives, so even if they would have scored 500, that would have made a big difference from 700. With 700, we had no option but to bat for two days, which was difficult. If it had been 400, we knew that okay if we bat well, they will at least bat again," said Shakib.
Noting that Sri Lanka's strategy of peppering the batsmen with short balls had been effective in Dhaka, Shakib said Bangladesh were prepared for it this time, "Maybe we weren't ready for this or we didn't think that they would bowl short deliveries like this or that would be there plan. Now that we know that they might plan like this, we will hopefully, at least from this aspect be prepared for it – we will be prepared for it."
Source: Dhaka Tribune