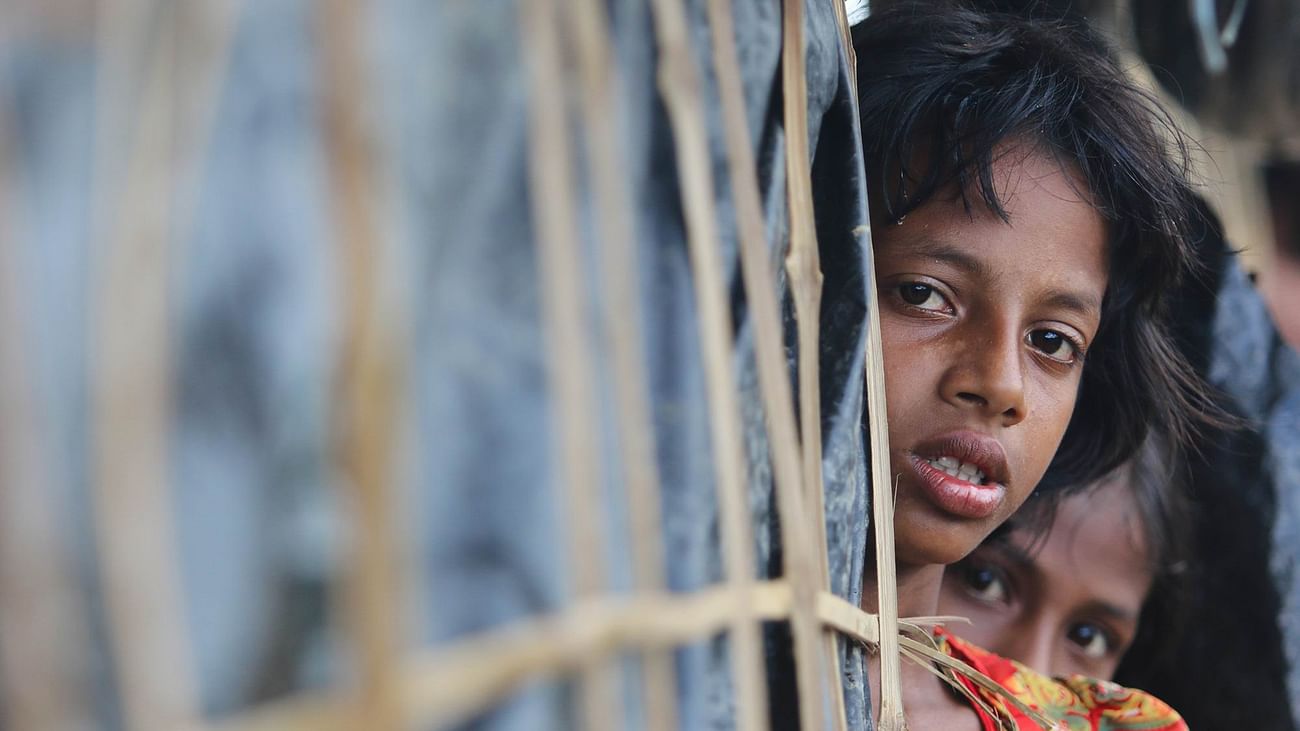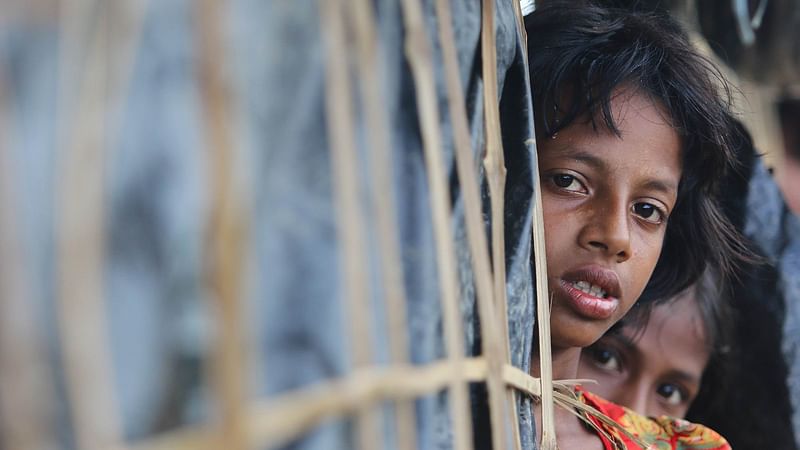 Four years ago, the Rohingya people fled the violence and persecution in Myanmar and settled in Cox's Bazar, making it the largest refugee settlement in the world. More than half of them are children, and their lives – with all other challenges combined – have been hit by the new adversity of COVID-19, causing children to be more susceptible to abuse, dropout, depression, delinquency, aimlessness, child-labour, trafficking and so on.
Reports by UN agencies say Rohingya refugees are now "more vulnerable than ever." Since March 2020, schools, learning centres, clubs and playing spaces are closed. According to a recent report by UNICEF, due to COVID-19 measures, more than 300,000 children are distanced from learning, playing and educational opportunities.
Among the people like refugees, children are often said to be the most vulnerable and defenseless group. Now COVID has made them more vulnerable. Given the numerous challenges all around, the centres where they learn, play and feel supported, are closed. We often see children missing the playing and learning opportunities they enjoyed before COVID-19 and they are eagerly waiting for their schools, clubs and playing spaces to be open and to have the playful learning opportunities again. "Before coronavirus, we enjoyed a very good time. I don't feel good now. When will our club open?" asks Abdullah, a thirteen-year-old Rohingya boy.
"Schools are closed, our children cannot go to school and the playing-house, we face hardship in keeping them at home all day," said Anwara Begum, a 34-year-old Rohingya woman and mother of six. I want to educate my children but I cannot help them learn because I am illiterate, she added. On top of that, the increased domestic violence, poverty, having no home environment to learn and play, have constituted a very tough situation for them to positively navigate through the pandemic. "Our children are going missing, they have no good future, we always remain in fear of unrest in camp" says Sofika Khatun, 29.
Hundreds of protection workers like me have been continuously working to bring about positive changes in attitudes towards children and to ensure a child friendly environment at home and in the community where children can grow up and develop themselves freely. But much of the progress made in terms of child protection is deteriorating. Cases of parents and caregivers sending their children to work are rampant and cases of children going missing and juvenile delinquencies are also on rise. Children are often being seen to be playing at unsafe places, going far to play and as a result, children often go missing on the way and sometimes getting snatched. Not to mention the crowded environment and temporary shelter they live in and the cruelties they encountered three years ago.
Given their history of no privileges, systematic persecution and deprivation of basic rights that they experienced for decades in Myanmar, inclusive development to many issues like gender stereotypes, harmful traditional practices, superstitious beliefs and lack of basic hygiene awareness are yet to be made. With all these disadvantages in place, changing their minds to respect the child rights and to open their eyes to child abuses has been pretty hard to achieve. Now the protracted COVID-19 restrictions are getting things much worse as the community based protection activism and learning and playing centers are closed.
Many violent groups are active among the Rohingya people and they often fight against each other. As schools, learning centers, clubs and playing spaces are closed, consequently, children are out of their normal activities and becoming prone to being used and abused by different groups.
Children often become target of abuse and exploitation as they are the ones having less awareness to the dangers. Again, children –if opportunities to develop are given and rightly mobilised – can be ambassadors of positive changes in their family and community.
Since Myanmar seems unlikely to pave the way for a safe, dignified and voluntary return soon and the worsening scenario in children's lives caused by the global pandemic, renewed efforts to protect the future of children should be given. The uncertainty of their return to Myanmar and of how long they have to stay in Bangladesh has not only made their future bleaker but it is also making our future gloomy. So, Rohingya children are now in need of more attention from the world. If they fail to get the world attention and opportunities to pursue a good future, our foreseeable future may turn shattering and sustainable development goals may not be achieved.
Parvez Uddin Chowdhury is a protection worker