The police have been told to shoot if someone tries to commit irregularities during the upcoming election at Narayanganj, says Deputy Inspector General (DIG) Mahfuzul Haque Nuruzzaman.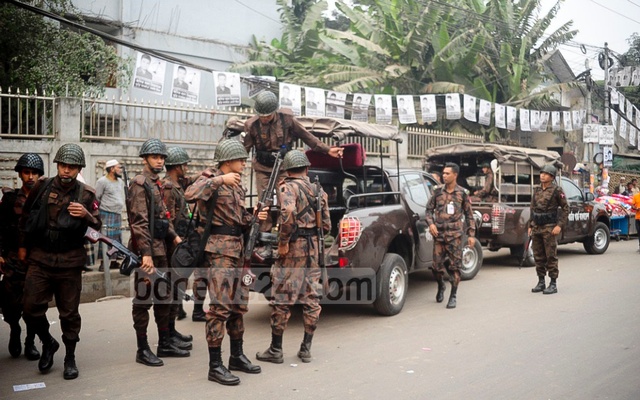 The top official for Dhaka range held a press conference after briefing police personnel at Masdair Police Lines on Tuesday.
"The law permits shooting if it is done to provide security to people and their belongings. Law enforcers will shoot if there is an attempt to seize a voting centre or steal ballot boxes," he said.
"A policeman will face disciplinary measures if he does not fire his weapon."
Voting will be held to elect the next mayor of Narayanganj on Dec 22.
There are seven candidates in the mayoral race but Awami League's Selina Hayat Ivy, running for a second term, and BNP's Sakhawat Hossain Khan have emerged as the main contenders.
Source: bdnews24