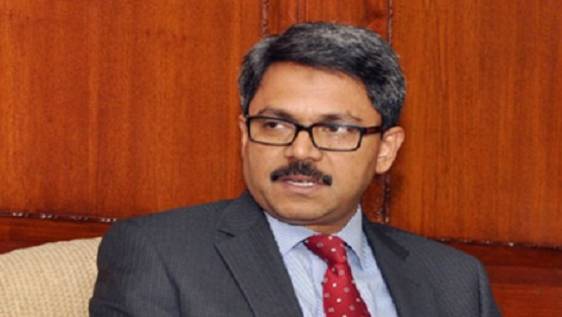 State Minister for Foreign Affairs Md Shahriar Alam has urged Pakistan to stay away from the internal affairs of Bangladesh.
He also urged Islamabad not to misinterpret 1974 tripartite agreement.
He made the comment Sunday at his office in response to the statement by Pakistan on dismissal of Jamaat-e-Islami Bangladesh Amir Motiur Rahman Nizami's review petition in Bangladesh issued Friday.
In the statement, Pakistan expressed deep concern and anguish on the issue.
It also said there is a need for reconciliation in Bangladesh in accordance with the spirit of Tripartite Agreement of April 1974 which calls for a forward looking approach in matters relating to the events of 1971.
The state minister said: "I keep on repeating the same words, this frustrates us as it did in the earlier cases."
Bangladesh does not welcome any concern expressed by foreigners on its internal affairs, he said.
"We repeatedly reminded them about this, but they keep on doing the same thing again and again," he said.
The junior minister said this time Pakistan said they were in pain due to the dismissal of the review petition.
He said Pakistan wanted to assure the future general of war criminals it is with them and it is even more dangerous.
'Pakistan as a state is perhaps trying to send a message to the future generation of war criminals that the country would support them. If that is not the case, why they are in pain," he added.
Alam said in the 1974 agreement, Bangladesh agreed that it would not try 195 Pakistani war criminals but there was no hint in the deal that it could not try its own people for the atrocities in 1971.
"I will urge them not to misinterpret the 1974 agreement," he said.
He said obviously the government would discuss the issue with Pakistan in proper manner.
"We will definitely use our diplomatic tools through proper channel," he added.
The people of Bangladesh have endorsed the trial process and in the national election manifesto of Awami League, it was written black and white.
"We will implement our promise at any cost."
The government did many things to ensure transparency in the trial process and to maintain international standard and it reduced the concern of the international communities, he said.
Source: New Age