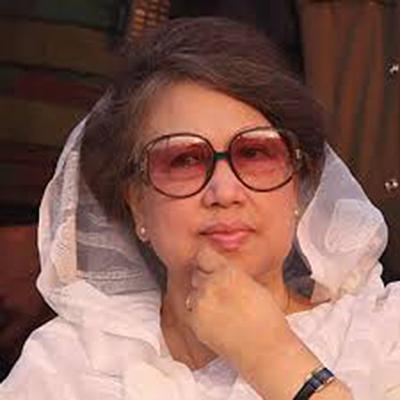 A Dhaka court has fixed 2 November the date for receiving the charge-sheet against 'absconding' BNP chairperson Khaleda Zia and 37 others in a case relating to a firebomb attack on a bus in Dhaka's Jatrabari area in January.
Dhaka Metropolitan Magistrate Shahriar Mahmud Adnan passed the order on Monday.
The BNP chief and 30 others are shown as fugitives in the case. Seven leaders and activists including BNP joint secretary general Ruhul Kabir Rizvi are in jail and one more is free on bail.
The court was supposed to receive the charge-sheet Monday but it deferred the date as the police could not produce the reports on the 'absconding' accused on time.
The BNP chief was implicated in the case as the 'mastermind' of the what is commonly called petrol bomb attack on the passenger bus of Glory Paribahan that left 29 people burnt on 23 January night. One of the victims, Nurul Alam, died of injuries on 1 February.
A day after the incident, the Jatrabari police filed the case against BNP leaders including former prime minister, Khaleda Zia.
The other accused include BNP leaders MK Anwar, Rizvi Ahmed, Amanullah Aman, Barkatullah Bulu, Habibunnabi Khan Sohel, Azizul Bari Helal, Sultan Salauddin Tuku, Salauddin Ahmed, the BNP chairperson's advisors Khandker Mahbub Hossain and Shawkat Mahmud, her special assistant Shimul Biswas and the BNP chief's press secretary Maruf Kamal Khan.
Source: Prothom Alo