Cable TV operators in Bangladesh have said they are keen to stop airing controversial Indian televangelist Dr Zakir Naik's Peace TV but are waiting for a government notification.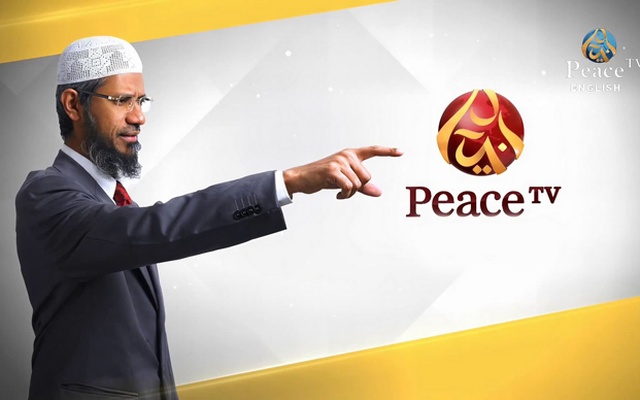 Cable TV Owners' Association President Mir Hossain Akhtar on Friday told bdnews24.com, "In the past I myself used to watch the channel but after the Gulshan incident, I realised that many people do not view the channel the way I do it."
"We want to stop airing the channel across the country. But in the absence of any government notification in this regard, it is not possible at this moment," he added.
Peace TV is a Mumbai-based TV channel run by Dr Naik's Islamic Research Foundation. His interpretation of Islam through the channel came under the scanner after authorities discovered that many of the Gulshan attackers earlier this month were ardent followers of his preaching.
The government of India has also begun flexing its muscles on Dr Naik following the discovery, with the government of Maharashtra, the Indian state of which Mumbai is the capital, ordering a scrutiny of Dr Naik's speeches to find if his speeches could actually have been hate materials.
Former Cable Operators Bangladesh (COB) president SM Anowar Parvez said, "We are a peace-loving nation and do not require any Peace TV."
He said that it would be easy to block telecast of the TV station across the country if a government order was issued.
Dhanmondi cable service provider Shahjahan Ahmed also echoed the same thoughts.
Although most cable TV operators have voiced unanimity in their intent to ban Peace TV after the Gulshan incident, COB leader Anowar Parvez has said that since the last five years the decision to air or ban a particular channel rests largely with the information ministry and there is very little the cable TV operators can do.
Dr Naik's speeches are banned in the UK, Canada and even in the Muslim majority nation of Malaysia as they are believed to be provocative in nature.
Source: bdnews24