The BNP has described Prime Minister Sheikh Hasina's comments about 'enough scope of politics' in Bangladesh as 'bereft of an iota of truth'.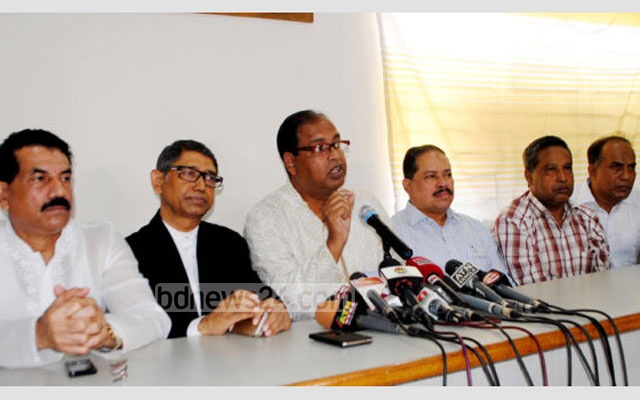 BNP Vice-Chairman Shamsuzzaman Dudu came up with the party's reaction on Sunday to the prime minister's recent interview with the Voice of America during her visit to the US.
"There is enough scope for politics, of articulating views and opinions in Bangladesh and there is no doubt about it," Hasina told VoA's Bangla service.
"We have not taken away anybody's freedom of speech. Everyone is holding meetings and rallies, they are speaking what they want," she told the VOA, pointing to the BNP's participation in recent local polls despite boycotting the 2014 national election
In reaction to these claims, Dudu said, "The situation is not at all normal here. We can't organise meetings, rallies, marches."
"We can organise meetings for a limited period but not open air rallies," he said.
"The honourable prime minister gave the statement in her own way. There is no iota of truth in it," he added.
Source: bdnews24