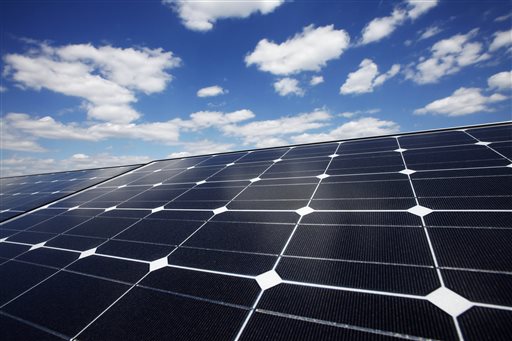 Local solar panel producers face uneven competition from imported products as government's tax policies reportedly favour the foreign companies, local industry sources said.
They said the discriminatory policies go against the government's mega plan to generate 500 MW of electricity from solar energy by 2015.
Local manufacturers, encouraged by the government to make solar panels as alternative green energy, are getting frustrated because of the discrimination, the sources said.
They said some of the local the manufacturing plants face closure because of the government's alleged bias towards imported foreign products.
"Our objective was to support the government's programme to implement its 500 MW solar power production by 2015. Unfortunately, we are getting ignored by the policymakers even after having international certification", said Munawar Moin, Vice President of Bangladesh Solar and Renewable Energy Association.
Moin, also managing director of Rahimafrooz Solar, the country's largest solar panel producer, alleged that the government's taxation policy is biased towards the foreign products as finished products have no import duty.
"But local panel producers have to pay 4 percent tax for import of their raw materials besides advance income tax", he added.
Currently seven to eight local manufacturers are producing solar panels having capacity of about 20 MW per year although they have capacity to produce 60 MW.
"We could only utilise 20 percent of our production capacity although we have capacity to meet 100 percent local demand", said Avijit Chowdhury, chief operating officer of the Radiant Alliance Limited.
He said the local solar panel producers are not getting competitive because of the lower-priced Chinese solar panels.
He said if the local solar panel producers receive 20 cents equivalent cash incentives, they could even go for export to compet with the Chinese products.
Local manufacturers said they recently found another bottlenecks in expanding their market as the government's solar home system (SHS) is now being implement under the IDCOL, a special entity under Economic Relations Division (ERD).
They alleged that recently the IDCOL imposed a number of new conditions on the suppliers of solar panels to submit a number of costly certificates which include ISO 14001:2004/2005 and OHSAS 18001:2007 certified from a certification body approved by International Accreditation Forum (IAF) or American International
Contacted IDCOL executive director and chief operating officer Mahmood Malik acknowledged problems for the new certification system.
But he said steps will be taken soon to resolve the problem. "We're looking into the matter to resolve the issue" he said.
Source: UNBConnect