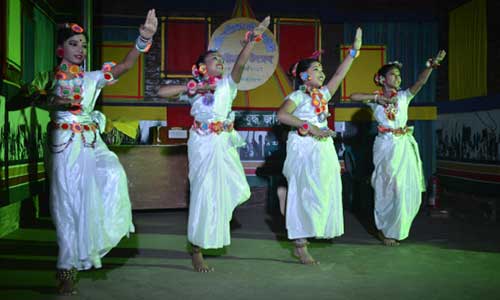 The Liberation War Museum on Sunday opened its week-long 19th  founding anniversary programme at its premises with the vow to transmit the spirits of the war of independence of 1971 among the young generations.
Sarwar Ali, the trustee of the organization, in his welcome address at the programme said that the Liberation War Museum was founded at a house at Segunbagicha to preserve the history and activities of the liberation war.
The aim of the museum was to transmit the spirits of liberation war among the young generation for building a non-communal democratic Bangladesh.
On the opening day, artist Biren Shome in his founding anniversary lecture said that the artist community of the then East Pakistan played a prominent role in the war of liberation of Bangladesh in 1971.
The paintings of the artists depicting the atrocities of the Pakistani occupation army on the people during the war  exposed to the world their brutal action, Biren said.
Another trustee Ziauddin Tariq Ali said that the museum was playing a significant role in educating the school children across the country about the history of the liberation war.
Source: New Age