Stop drain on taxpayer funds. Privatise SOEs to create more productive and sustainable jobs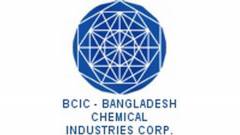 A parliamentary watchdog recently heard evidence that corrupt officials of the Bangladesh Chemical Industries Corporation (BCIC) caused the theft of over Tk3,115 crore during a period of five years.
While it is essential that legal inquiries take place to bring offenders before the law, the government still needs to address the root cause of this problem.
Embezzlement and waste are endemic across state-owned enterprises (SOEs). Corrupt procurement practices and outright fraud via such means as paying funds to "ghost employees" are commonplace.
Such gross mismanagement is draining the public purse of around Tk623 crore every year via BCIC alone. This is not an isolated example as can be seen by the latest losses of over Tk118 crore incurred by Biman Bangladesh Airlines, even after many millions of dollars being invested in new aircraft.
Despite the major scandals at BASIC Bank and Sonali Bank, the government is budgeting to spend another Tk5,000 crore ($625 million) to bail out state-owned banks in the coming year.
The government must stop allowing SOEs to loot taxpayer money.
State-owned enterprises have billions of dollars worth of assets, which can be far more productively managed by the private sector. Industries with both state and privately-owned companies, such as banking and airlines, have repeatedly proved private sector organisations to be better-managed.
The government should privatise loss-making SOEs by leasing or selling their assets to the private sector. This will both free more taxpayer funds to be spent on education and infrastructure and allow the private sector to create more productive and sustainable jobs.
Source: Dhaka Tribune