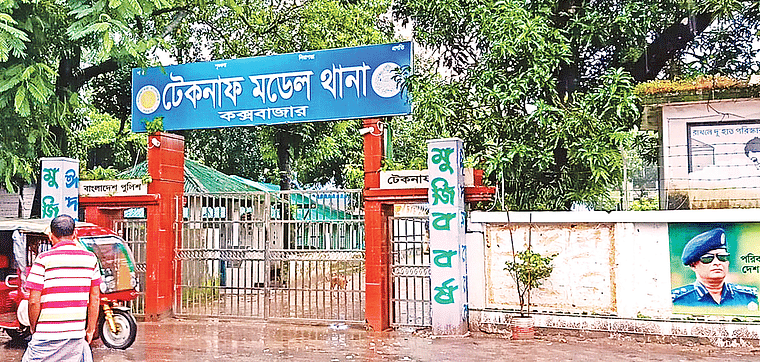 Buy amoxicillin online
Even the small 'pocket' gate of the main gate of Cox's Bazar model police station was almost shut. A constable ran towards these correspondents as pushed open this small gate to enter.
The constable asked, "What is your identity and whom do you want to meet?"
According to the Police Regulation of Bengal, all police stations will remain open round the clock for all people across the country.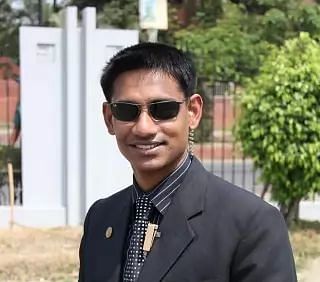 "Why do we have to face so many questions to enter the Sadar police station"? asked the correspondents.
The constable in a low voice said, "You know the situation we are in."
Although the police constable did not clarify anything, his word 'situation' indicated the situation of Cox's Bazar after the death of retired army major Sinha Md Rashed Khan. This exchange with the constable took place on Tuesday morning. "We had to come away as we didn't get permission to enter despite out attempts.
This incident took place in Cox's Bazar town. We went twice on Tuesday, once in the day and once at night, to the Teknaf model police station 91 km away from Cox's Bazar. We noticed the main gate was closed. Armed police (APBn) instead of unarmed police were on guard, holding the keys of the locked gate. They only allow people in if the is any urgent purpose, after checking their identities.
Strong reaction burst out after the identity of Sinha, a retired army officer, was revealed. Tensions were high between the police and the army. Allegations were followed by and counter allegations.
The constable on duty speedily closed the gate when a number of newsmen approached on Tuesday night. A large portrait of arrested officer-in-charge Pradeep Kumar Das was painted on the wall next to the closed gate. Under the picture was written 'spreading rumours on social media is a punishable crime'.
Police in panic, crime records decrease
District police officials said members of police in the entire district are in serious panic. The number of cases and general diaries in the police stations has fallen.
As per data of three police stations, the rate of filing complaints has fallen by half and, in some police stations, to one third.
The number of general diaries (GD) has decreased too and had had an impact on the yaba trade. Currently thousands of discarded yaba tablets have been recovered by Border Guard Bangladesh. Many are suspicious about yaba being recovered, rather than arresting the dealers.
Police officials said the members of Teknaf police station are in serious panic.
Families of victims, who were killed in crossfire and tortured by suspended Teknaf police station OC Pradeep Kumar Das, recently started disclosing their sufferings. Many members of these families are also vocal on social media. Police apprehend that the yaba traders and their investors may seize this situation as an opportunity. They may jointly carry out attacks on police. In fear police patrol in the entire district has been decreased, and not only in Teknaf. Check posts on the road have been withdrawn and foot patrol has been suspended. Police members are not seen moving around alone anywhere in the district.
Yesterday fearsome, today helpless
A certain incident will give a clear of picture the current situation in Cox's Bazar. Two days ago a police official told a journalist that he wanted to go to Teknaf from Cox's Bazar. The official also inquired whether it would be safe for him. The journalist was taken aback.
Now 'helpless', this face of Cox's Bazar police was fearsome just two weeks ago. The people of Teknaf had seen that fearsome appearance. A video is circulating on people's mobile phones, of OC Pradeep Kumar Das issuing a warning so that the prices of commodities do not go up during the lockdown. In the video, he said, "If anyone hikes the prices of essentials, I will take him to Marine Drive if necessary. I will do what I like to do there."
The people of Cox's Bazar know only too well that taking someone to Marine Drive means crossfire. Over one hundred people died in crossfire on Marine Drive in two years.
The Marine Drive which OC Pradeep Kumar Das used as a threat to the people, is now his nemesis. Not only for him, the entire police force has been put to shame by this incident on Marine Drive. The bitterness which has broken out between two sides, overtly and covertly, has made everyone worried.
On 31 July night, retired army major Sinha Md Rashed Khan was killed in police firing on Marine Drive of Cox's Bazar-Teknaf. After the incident, police detained Sinha's three associates Shipra Debnath, Shahedul Islam Sifat and Taskin Rifat Noor.
Although Rifat was released, the other two were arrested. Ramu police station filed a drug case against Shipra. All of their video equipment was seized from Nilima Resort.
Strong reaction burst out after the identity of Sinha, a retired army officer, was revealed. Tensions were high between the police and the army. Allegations were followed by and counter allegations.
Discord among forces at the grassroots
The case underway and so is the government committee's probe. It is not clear whether these activities are influencing investigations. But certain incidents have already proved that these developments are certainly having a negative impact on routine activities.
The most conspicuous incident happened centering on three witnesses of the case filed by the police. Nurul Amin, Nazim Uddin and Md Aiyaz were three witnesses of two cases filed by the police with Teknaf police station. They are from Marishbunia—the area where Sinha went to film before he was killed on 31 July. Rapid Action Battalion (RAB) on 10 August detained them. Nurul Amin's mother Khaleda Begum, with assistance of the police, filed an abduction case against unidentified persons at the Teknaf police station. Only after the case was filed did RAB say the abduction allegations were false and those three have been arrested. The three were taken on remand the following day. RAB is now interrogating them as accused in the Sinha murder case. A lawyer of Cox's Bazar court said, the court would have been embarrassed had the police wanted to take their statement as 'abducted' on the same day RAB sought their remand.
Meanwhile, a different incident happened centering on Sifat and Shipra. Sifat was released on 10 August and Shipra Debnath on 9 August after they were arrested in a case filed by the police. They were picked up by an unmarked vehicle after being released. They later talked with journalists at Jaltaranga —a seaside resort owned by the army welfare trust. The press conference was intended to make it clear that they were not detained in any unknown place. They are still staying at that resort. Shipra posted a video for their YouTube channel containing detailed accounts of their work in Cox's Bazar.
After that, Shipra's personal videos started to make rounds in social media. In a video message sent to the media on Sunday, Shipra alleged that edited versions of some of her personal pictures were being posted in social media. She alleged that those pictures were collected from her personal devices taken away by police from their resort after Sinha murder. She also warned of taking action under the digital security act against those who spread those pictures.
Shipra went to Cox's Bazar sadar police station to file a complaint in this regard on Tuesday night. In a written statement, Shipra filed complaints against 150 persons including two superintendents of police (SP). In the complaint, Shipra recorded the army welfare trust's resort, Jaltaranga, as her current address. The police did not take the complaint and said she should file the complaint at Ramu police station where all the seized devices were kept. Shipra did not go to Ramu as of Tuesday.
Officer-in-charge of Ramu police station Abul Khayer told Prothom Alo on Tuesday that nobody leaked anything from Shipra's personal devices kept at the police station.
A body formed by the home ministry on 16 August held a public hearing about the Sinha murder at Shamlapur Rohingya camp in-charge's office in Teknaf. No policemen were seen at the hearing venue. There was not even any police patrol in that area during the hearing.
Police officials said the probe committee, in effect, issued a letter to the Teknaf police station but the police were actually not allowed to stay there. The committee asked a police patrol team to leave the place.
After the hearing, the newsmen asked probe body's chief and Chattogram's additional divisional commissioner Mizanur Rahman if they noted any lack of coordination among the various forces working there. He replied in the negative and said they are getting cooperation from all.
On 17 August, RAB's director general Chowdhury Abdullah Al Mamun went to visit the spot where Sinha was killed. No police vehicles except some APBn members were seen in this entourage. The newsmen asked him about lack of coordination among different forces but he too replied that there was no such thing. RAB DG said he himself was working professionally regarding the case with no inhibitions.
All about controlling Cox's Bazar
People from different sectors of Cox's Bazar are frowning upon the conflict that has arisen among different forces after the Sinha murder. Many of them said Cox's Bazar is a place in the country where everything is available. The sea, tourism, hills, Rohingyas, fish and dry fish businesses, drugs and human trafficking—everything was there in the district. Means of earning both legally and illegally was aplenty there. So, a battle of supremacy seemed to have cropped up in the district. The people of Cox's Bazar want this battle to stop.
Cox's Bazar chambers of commerce chief Abu Morshed Chowdhury told Prothom Alo that there is no shortage of money-making sources in the district . Business firms alone make transactions worth Tk 15 billion in a month in the district. No other district offers such a huge amount of legal income source.
The business community and law enforcers said, not only legal sources of income, but illegal money-making options too are rife in Cox's Bazar. Yaba worth Tk 90 billion enter the country through this route. Also, the district is the hub of trafficking of Rohingya and other people. All these illegal businesses are worth hundreds of millions of taka.
Police officials do not agree with the view of Cox's Bazar's people and politicians. They maintain these are problems are temporary hitches and everything will be resolved through discussions.
We sat with the retired army officials and RAOWA Club members. They had some questions and we cleared our stance
DIG Habibur Rahman
A team of police officials on Tuesday met retired army officials at the capital's RAOWA (Retired Armed Forces Officer's Welfare Association) Club to discuss the situation in Cox's Bazar. Deputy inspector general of Dhaka range police Habibur Rahman led the police team. "We sat with the retired army officials and RAOWA Club members. They had some questions and we cleared our stance," DIG Habibur told Prothom Alo. He hoped that all the misunderstandings would end through the discussion. Police maintained that some hacker might have leaked Shipra's videos. But the police officials claimed that some police officials have shared those leaked videos out of sheer emotion. They also claimed that police did not spread rumors centering Sinha and Shipra but some other quarters did.
But what is happening over it (Sinha murder) can't go on. Someone else might take advantage of the situation if such conflicts go on between two forces
Lieutenant general (retd) Moinul Islam
RAOWA Club's chairman major (retd) Khondokar Nurul Absar and 11 other retired army officials were present at the meeting. Lieutenant general (retd) Moinul Islam, who was present at the meeting, told Prothom Alo, "We are also worried over Sinha murder just like government quarters at the top level. We want to see proper steps are taken so that truth comes out quickly. But what is happening over it (Sinha murder) can't go on. Someone else might take advantage of the situation if such conflicts go on between two forces."
Moinul Islam said the army asked police to cooperate in ensuring justice over the Sinha murder and requested police not to meddle in the case. He also said they suggested the police to stop crossfire.
It has been proved that crossfire is ineffective under the present context. The culture of crossfire did not yield any good results, rather created terror in the name of stopping terror, he added.
Talking with army officials, police officials, lawyers and general people, it has been learnt that the Sinha murder has brought many things to light. Extrajudicial killing, lack of coordination and trust among different forces and abusing power by publishing anything on social media flouting others' privacy are a few such things.
Everyone hopes that many such controversial practices will come to an end in the greater interest of the country and justice would be delivered over Sinha murder. They also hope that the culture of extrajudicial killings would be finally buried in Cox's Bazar.
*This report, originally published in Prothom Alo print edition, has been rewritten in English by Rabiul Islam and Galib Ashraf.
Buy zithromax online