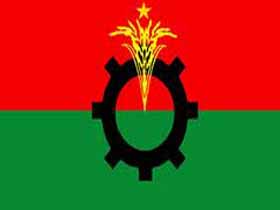 Urging the government to stop extrajudicial killings, BNP on Saturday alleged that the recent incidents of crossfire are part of the government's 'evil design' to annihilate the opposition.
"The opposition leaders and activists are being killed unlawfully after picking them up from different parts of the country. We want to say those who are involved in the misdeeds and killings must face trial one day," said BNP acting secretary general Ruhul Kabir Rizvi.
He made the remarks while addressing a press briefing at BNP's Nayapaltan central office.
Rizvi alleged that the 'current illegal regime' after assuming office through the January 5 'voter-less' election has increased its degree of repression on the opposition leaders and activists.
Calling upon the government to stop its killing spree in the name of crossfire, the BNP leader warned, "We won't sit idle if the government doesn't not stop killing in crossfire."
Rizvi said they have sought permission from the Dhaka Metropolitan Police (DMP) authorities for holding their rescheduled rally at Suhrawardy Udyan on Sunday. "We're yet to get permission. We hope we'll be allowed to hold the programme at the Suhrawardy Udyan tomorrow (Sunday)."
The 19-party alliance was scheduled to take out black-flag processions across the country, including the capital, on Wednesday protesting the sitting of the 10th parliament formed through what the party said January-5 'farcical and voter-less' elections.
But they could not stage the programme in the capital as the Dhaka Metropolitan Police (DMP) denied them permission for holding the programme. The law enforcers also reportedly attacked the 19-party's black-flag processions in different parts of the country, prompting the alliance to announce the countrywide demonstration programmes for today (Saturday).
However, the alliance has deferred its Saturday's scheduled rally in the capital to Sunday for the smooth inauguration of Amar Ekushey Book Fair that the Prime Minister launched today.
The19-party, however, staged its demonstrations in other parts of the country as per its schedule protesting the law enforcers' obstruction to their January-29 black-flag processions, killing and forced disappearances of its leaders and activists and repression on them.
Rizvi alleged that the Law enforcer also attacked the 19-party's peaceful demonstrations today at different parts of the country, including Rajshahi, Narayanganj, Shariatpur and Narail.
Source: UNBConnect