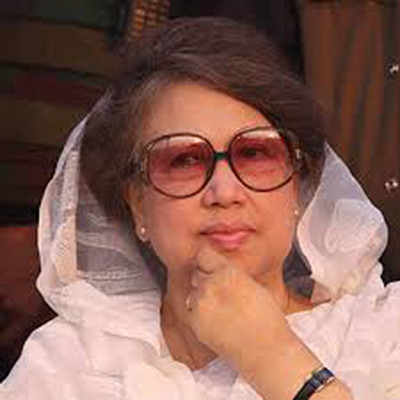 BNP Chairperson Khaleda Zia will visit London this week for "medical purposes" where her elder son Tarique Rahman has been staying since 2008.
The visit comes at a time when the party has no major agenda on its calendar and is alleging that the ruling Awami League is plotting to split BNP.
BNP spokesperson Asaduzzaman Ripon announced Khaleda's London visit citing treatment purpose this afternoon in a press conference arranged at the party's Nayapaltan central office in Dhaka.
The departure time has been said to be "in a day or two" and the trip will last for "around a week". Ripon asserted that this trip of Khaleda "will not be a pleasure trip".
"Khaleda has been suffering from different ailments," Ripon, also the international affairs secretary of the party, said. "She will leave for London in a day or two for treatment purpose".
Insiders said, Khaleda will meet her elder son Tarique, who is also the senior vice-chairman of BNP, and other family members during her stay in London.
Over the past month, BNP has been alleging of Awami League-led government efforts to split the party. However, Awami League has been repeatedly rejecting such claims.
Even the incumbent parliament opposition, Jatiya Party, has hinted of possibilities that the BNP might break from within.
Meanwhile, Ripon today rejected the government's blame on BNP for the lower success rate in this year's HSC result and said it was because of the malpractice of partisan appointment of teachers and tender manipulation by ruling party men.
Source: The Daily Star