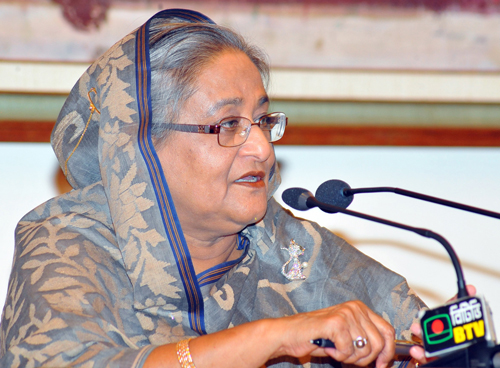 The prime minister, Sheikh Hasina, on Tuesday said the Bangladesh Nationalist Party chairperson Khaleda Zia had returned home carrying the disgrace of defeat despite vowing not to return home without the fall of the government.
'She had vowed not to return home without fall of my government and stayed in her office for long 92 days. But nothing had happened and she returned home with the disgrace of being defeated,' the prime minister said at a meeting with Dhaka city unit Awami League leaders at Ganabhaban in the afternoon.
Dubbing the activities of the BNP-led alliance in past three months as a 'storm', the prime minister, also president of Awami League, asked the party leaders and activist to stay alert against recurrence of such 'storms'. She also said such incidents would recur in future.
Source: New Age