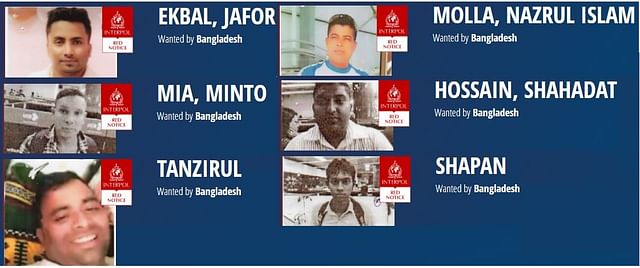 Interpol has issued a red notice against six suspected Bangladeshi human traffickers.
The International Criminal Police Organization has issued the notice as per direction of Criminal Investigation Department (CID) of Bangladesh Police, senior assistant police super of CID Zisanul Haque confirmed this to Prothom Alo.
The human traffickers are Minto Mia, Shapan, Shahadat Hossain, Nazrul Islam Molla, Ekbal Jafor and Tanzirul.
A red notice is a request to law enforcement worldwide to locate and provisionally arrest a person pending extradition, surrender, or similar legal action, says Interpol website.
In May last, 26 Bangladeshis were tortured to death in Libya.
According to the Interpol website, the charges were brought against the traffickers for 'causing deception and alluring for suitable job, wrongfully confining and killing with demanding ransom by organised human traffickers with a view to unlawful gain.'