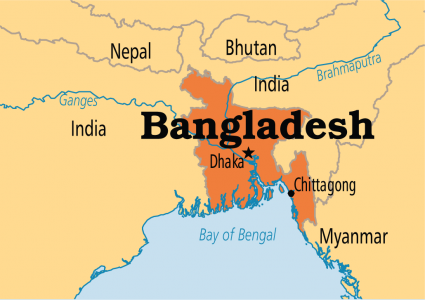 Name of the country is Bangladesh and capital is Dhaka- some Indian students have answered when they were asked about country's name and capital.
The same answers were repeated by the students of different primary schools in Bardhaman district of West Bengal of India, BBC Bangla reports.
Bardhaman District Commissioner Soumitro Mohon was surprised hearing the answers during his sudden visit to some primary schools.
He was in a regular visit to look over the condition of primary education of the district.
Soumitro questioned the level of understanding and education of primary school teachers and emphasized on general knowledge of students.
The chief of District Primary School Parliament Achintya Chokrabarty said we got some wrong answers from the students but they also showed talent by answering to some difficult questions during the visit of Soumitro Mohon.
Source: Dhaka Tribune