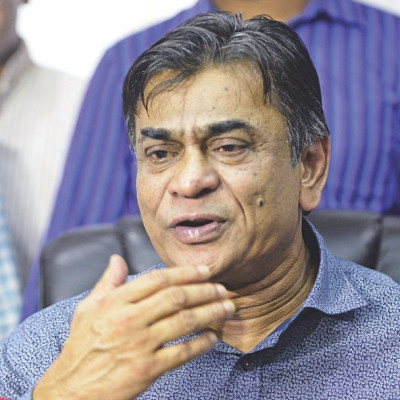 Bangladesh Football Federation (BFF) president Kazi Salahuddin is seeing a new horizon in football development after the 66th FIFA congress significantly increased financial assistance to its member countries.
Asked whether the fund would help BFF run district football smoothly, Salahuddin said: "I have pledged more to the District Football Associations as I have promised to allocate Tk 5 lakh each to the DFAs. I also want to provide financial assistance to clubs of the First, Second and Third Division, so I need Tk 8 to 9 crore every year for this purpose. The FIFA financial assistance will not cover it. I am trying to rope in sponsors to assist the DFAs."
BFF general secretary Abu Nayeem Shohag informed that FIFA, apart from providing yearly financial assistance, would help its member countries purchase accessories for the national team.
Shohag also informed that FIFA has also decided to provide fund to regional football associations such as South Asian Football Federation (SAFF), the amount of which could be one million dollars annually.
Source: The Daily Star