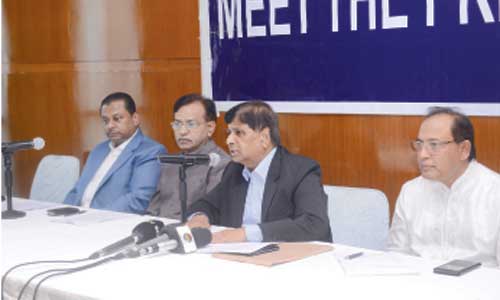 Leaders of the Bangladesh International Hotel Association on Friday said that the recent killings of foreigners put an adverse impact on their business.
They feared that their business operation would face more difficulty in the coming days if such killing continues.
Foreigners are now not feeling secured in the country due to the killings which ultimately hit the hotel business, they alleged at a post-budget press conference at The Westin Hotel in the capital.
Mohd Noor Ali, managing director of Westin Hotel, said that the government should take prompt action to stop foreigner killing in the interest of the country's tourism industry.
He, however, lauded the government's latest initiative to stop the current spate of killings and assassinations in the country.
On the proposed budget for the fiscal year of 2016-17, Noor Ali said that the country's tourism industry did not get anything from the proposed budget.
The government proposed raising the custom duty to 10 per cent from the existing 5 per cent on the capital investment in the tourism industry from the upcoming FY17.
Due to the proposed rate, the expected investment in the tourism sector will decrease in the coming days, he said.
'The government of the neighbouring countries earlier gave huge incentives to their tourism sector, while our government has not given anything. So, it is worthless that our government has declared 2016 as the tourism year,' he said.
Due to the higher duty imposed by the government, the tourists have to pay $11 for a can of beer in Bangladesh while they pay only $2 in Sri Lanka and Thailand.
'The foreign tourists also give same price to take wine in Bangladesh, so why the foreigners will travel here?' he said.
The government also imposed huge tax on drinkable water for the foreign tourists, he said.
The foreign investors in the country's garment sector are gradually shifting their investment from Bangladesh, so the government should give attention to the tourism sector, Noor Ali, also an adviser of the BIHA, said.
BIHA president HM Hakim Ali said the foreign tourists have to pay 400 per cent to 500 per cent custom duty on alcohol, 100 per cent to 150 per cent on drinkable water and 100 per cent to 150 per cent on chocolate.
Moreover, the tourists have to pay 15 per cent VAT and 10 per cent supplementary duty, he said.
He said, 'Imposing supplementary duty from a date when the rule was not in existence, is completely beyond rules.'
'Under the circumstances, on behalf of the BIHA for the sake of development of hotel business and flourishing tourism industry I ardently appeal the rate of duty kindly be reduced from 15 per cent to 5 per cent and 10 per cent supplementary duty kindly be omitted,' he said.
Royal Tulip chief executive officer AHM Mokbul Hossain and Sena Hotel Development Ltd company secretary Abu Hanif Bari were present, among others, at the press conference.
Source: New Age