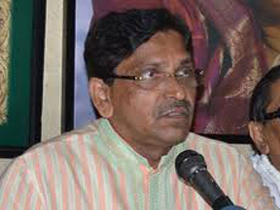 Awami League joint general secretary Mahbub Ul Alam Hanif on Thursday said BNP senior vice-chairman Tarique Rahman could be sued for distorting history and violating the constitution.
"Tarique's remarks that Ziaur Rahman proclaimed independence and was country's first President are clear violation of constitution and distortion of history," Hanif said.
The Awami League leader was talking to journalists at his office at Trading Corporation of Bangladesh (TCB) Bhaban in the city.
At a discussion in London on Tuesday, Tarique said his slain father Zia was Bangladesh's first President as he had drafted the declaration of independence and read it out on March 26, 1971 amidst the failure of then political leaders to do so.
"If Sheikh Mujibur Rahman had declared independence on March 7, 1971 then March 8 would have been Bangladesh's Independence Day," Tarique added.
Hanif said that the Liberation War was the outcome of continuous movement. The People had given mandate to Bangabandhu through 1970 election.
He said January 5 election was held defying all odds. BNP and its allies have got frustrated and that has been reflected in Tarique's remarks.
Refuting Tarique's allegation Hanif said this elected government is a legal one.
Source: UNBConnect