We will take the decision on RAB considering our context, says Amu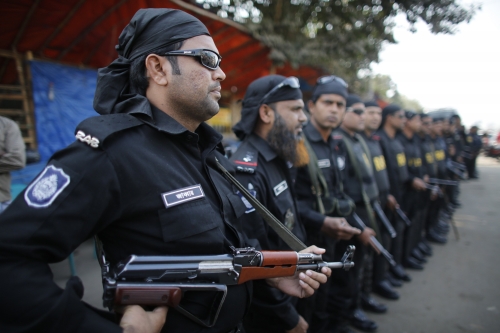 The government has rejected the call made by the Human Rights Watch, an international human rights organisation, to dissolve Rapid Action Battalion (RAB).
The cabinet committee on law and order situation led by Industries Minister Amir Hossain Amu held a meeting over the issue at the secretariat on Monday.
Amu strongly criticised the rights watch's call to disband RAB while talking to journalists after the meeting .
Amu said: "It's our internal matter. They cannot request us to dissolve the elite force. We will not take the decision considering their request. We will take the decision considering our context."
The Human Rights Watch on Monday gave a letter to Prime Minister Sheikh Hasina requesting to dissolve RAB, the elite force of the country.
Regarding the threat of BNP to hold strong movements to oust the present government after Eid, Amu said: "It's not an issue to discuss in the meeting of the cabinet committee. We are not apprehending that they could do it."
"We are observing the situation. If we see they are creating any form of anarchy or violence in the name of movement, we will take decisions by calling emergency meetings. But, we hope they would not be able to do it," he added.
Source: Dhaka Tribune