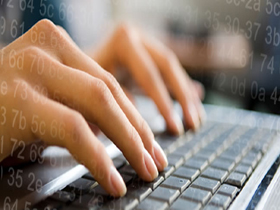 The government has finally selected the first batch of 160 youngsters, aiming to build them as future IT leaders, official sources said.
The Fast Track Furture Leader (FTFL) programme under the Leveraging ICT for Growth, Employment and Governance (LICT) project of Information and Communication Technology (ICT) Division selected them from among 3,313 graduate youngsters who appeared in the competitive online examination held from May 6 to 12 last.
IT industries and organisations will provide service to these selected youths in four tracks — IT Services (ITS), IT Enabled Service Track (ITES), IT Support Service Track (ITSS) and Management, said LICT acting project director Saker Abul Kalam Azad.
He said the youngsters will be given one-month residential training on soft skills and two months foundational training as per requirement of IT industries and organisations.
Information and Communication Technology (ICT) Secretary Md Nazrul Islam Khan at an orientation function on Saturday briefed the selected 160 youngsters and their parents about the training and prospect of the IT sector.
Nazrul Islam Khan said the demand for skilled human resources in the ICT sector is growing fast with the implementation of various programmes and initiatives in line with the Digital Bangladesh vision.
"We're creating about one lakh freelancers, 2,000 entrepreneurs and 2,000 mobile application developers who will make their contribution to the ICT sector," he said.
According to the sources, the government is implementing the LICT project involving Tk 572 crore to flourish the IT sector. The World Bank is providing 70 million US dollars credit to implement the five-year project that began in 2013.
Source: UNBConnect