The government has issued a gazette notification on labour guidelines with a provision for two bonuses for the workers equivalent to their basic pay as the public servants are being paid.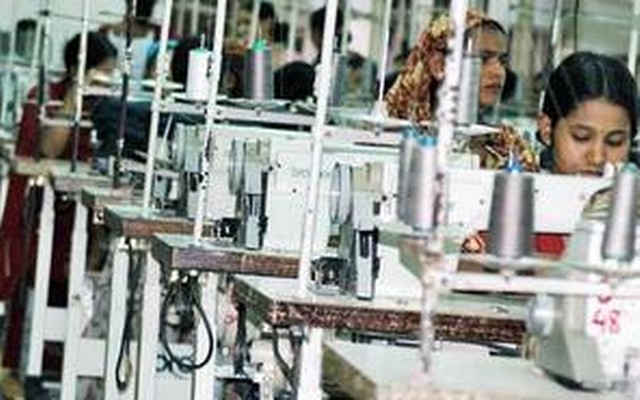 The gazette was issued on Wednesday, about two years and three months after the revised labour law was passed in Parliament, Labour and Employment Ministry Secretary Mikail Shipar said.
He told reporters, "There has been a provision for two yearly bonuses for the workers in the guidelines. Outsourcing and export-oriented companies have also been brought under the law."
In line with it, a 'safety committee' would be formed to oversee the workers' overall security issues, Shipar added.
Speaking with journalists on Tuesday, State Minister for Labour Mujibul Haque Chunnu said, "Festival allowances for workers have been made compulsory in the guidelines."
"A law in this regard would be enacted before next Eid. We have already started procedures. We have discussed that festival allowance should be equivalent to one month's basic salary," he said.
The Bangladesh Labour Act, 2006 was amended on July 15, 2013, after the Tazreen Fashions factory fire and Rana Plaza building collapse, the two worst industrial accidents that evoked worldwide concerns over Bangladesh's labour safety and rights issues.
Since the enactment of the Act, businesses and industries had been dogged by different complications regarding the workers in the absence of a guideline.
Demands for the guidelines for enforcement of the law had been raised after it was amended.
Both the European Union and the United States on Wednesday hailed the government for issuing the long-pending guidelines.
The US had suspended the GSP trade facilities for Bangladesh in 2013, and set conditions to reinstate them.
The EU, which is Bangladesh's largest trading partner where all its products enjoy duty-free market access, also launched an action plan to improve factory safety and labour rights.
EU Ambassador in Dhaka Pierre Mayaudon congratulated the government and said the issuance of the guidelines had made Sep 16 'auspicious'.
"I did not read it yet. But it's a very important step in the right direction," he said.
Felicitating the government, Chargé d'affaires of the US embassy David Meale said, "This is something very important for the EU counties and the US."
He was yet to read the details of the guidelines too, but said "this is a welcome step and a milestone".
Source: bdnews24