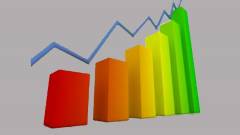 The government borrowing through national savings certificates would increase as high as 132% to Tk21,000 crore this fiscal year from the original estimate.
Finance Division has revised up the estimate from the previous estimate of Tk9,056 crore, officials said.
But the government has to face a huge pressure now in the payment of interest against the savings instruments, said a Finance Division official. The rates of interest range between 12% and 14%.
The rates, however, will be reviewed for the next fiscal year and are expected to come down below 9%, the official said.
During July-February period this fiscal, the sales of saving instruments soared 77.41% year -on- year to Tk26,533 crore, according to the statistics by National Saving Directorate.
Meanwhile, the budget deficit has risen to Tk77,236 crore from previously estimated Tk61,346 crore, said an official concerned.
The budget outlay has been slashed down by 3.95% and fixed at Tk2,40,607 crore.
Besides, the government has also cut the fiscal's GDP growth forecast to 6.8% from 7.3% as the economy was hit by political turmoil.
But the subsidy amount saw no change and remained around Tk26,000 crore.
Finance Division issued a revised budget ordinance for FY2014-15 disclosing the latest figures yesterday.
"It's good that the government has lent more money from saving instruments this year instead of borrowing from banking system. As a result, interest payment has not increased," said the official.
He said deficit of the year increased as revenue earning was affected by the political unrest.
Meanwhile, the National Board of Revenue has cut the fiscal year's revenue earning target by 9.81% and fixed at Tk1,35,028 crore.
The figure was Tk1,49,720 crore.
In the revised budget, the government's total revenue earning target has been slashed 10.70% to Tk1,63,371 crore.
"We have already taken a strategic plan to achieve the revenue target," NBR Chairman Nojibur Rahman told Dhaka Tribune yesterday.
He said the NBR had also received suggestions from field level to increase the earning.
The non-development revenue expenditure has been reduced to Tk1,27,922 crore from existing Tk1,28,231 crore.
The non-development revenue expenditure includes an amount of Tk75,000 crore as annual development programme in the revised budget.
Besides, the total interest payment has been reduced slightly to Tk29,865 crore from Tk31,043 crore.
Of the total revised outlay, the government has to pay Tk28,187 crore as interest against local borrowing and the remaining part as interest against foreign debt.
Source: Dhaka Tribune