'Financial sector may face chaos'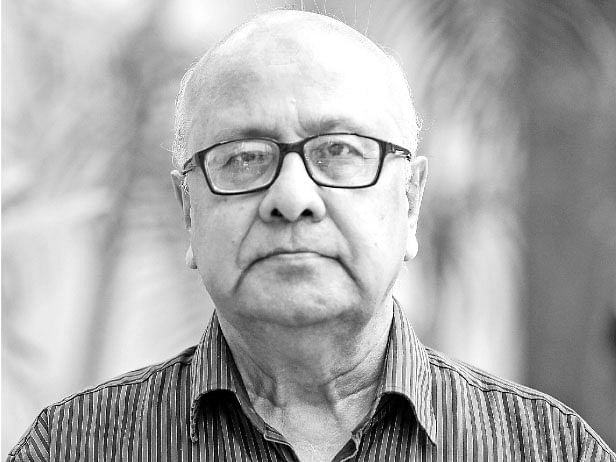 Prothom Alo: The government has been trying for long to decrease the interest rates on bank loans and Bangladesh Bank has now fixed this at 9 per cent. What do you think of this decision?
Ibrahim Khaled: This is a completely wrong decision. After the Financial Sector Reforms Programme (FSRP) funded by the World Bank, it was decided that Bangladesh Bank would not fix the interest rates. After that, from the nineties the banks would determine their own interest rates and apprise Bangladesh Bank of the matter. Now by fixing the interest rates, Bangladesh Bank is standing against its own decision.
The government declared its entrance into market economy, but has taken up a contradictory position. This may have dire consequences. The entire financial sector may face chaos. Market economy and controlled economy are two very different things and only one or the other must be followed.
Prothom Alo: So you are against lessening interest rates. But the government says this has been done in the interests of economic development.
Ibrahim Khaled: I agree that interest rates must be lowered, but not forcefully. Four years ago interest rates fell to 9 per cent, but through a natural process. The government must understand that it is wrong to forcefully impose economic decisions. This harms the concerned sector. And if default loans continue to increase, there is no way that interest rates can be lowered. According to the rules, if a loan falls into default, there must be security deposit against it, which is cut from the profits. If these matters are overlooked, it will have a bad impact.
Prothom Alo: The banks have decided not to pay more than 6 per cent interest on deposits. What effect do you think this will have?
Ibrahim Khaled: If interest on deposits is fixed at 6 per cent, inflation will take away everything. Then there are bank charges and tax. The depositors' money will decrease and so people will not want to keep their money in banks. If the banks don' get deposits, how will they provide loans? I feel that if the banks reduce these interest rates, people will start investing in MLM companies. Various groups will silently emerge, taking deposits for 10 per cent interest and then laundering the money.
I want to caution the government against intervening everywhere. Let Bangladesh Bank carry out its duties.
Prothom Alo: Is Bangladesh Bank able to carry out its duties properly?
Ibrahim Khaled: Only share holder representatives are on the bank's board. It is the responsibility of Bangladesh Bank to look after the depositors' interests. But the government is now powerful and Bangladesh Bank has buckled under government pressure.
The Bangladesh Bank officials can look at India. The bank's governor did not heed the prime minister's directives. He simply resigned. According to the Bangladesh Bank Order, the government or any minister cannot legally issue directives to Bangladesh Bank. But the law is now violated. The bank's governor is summoned and given orders. It is the finance ministry that ordered Bangladesh Bank to issue the notice for regularising the default loans with just a 2 per cent down payment. This directive was drawn up by someone who doesn't even know Bangla well and so was written in English. The central bank translated the directives and published it. How the economy is being tortured! The prime minister is not being given the facts about the financial sector. She is being misguided.
Prothom Alo: The bankers have said it is not possible to provide loans to the SME sector at a 9 per cent interest rate. The state of default loans is also not good.
Ibrahim Khaled: BRAC Bank took up a programme to prioritise the SME sector and their experience says that they will not be able to provide loans at interest rates less than 16 to 17 per cent. Several people are required to process these small loans as there is a lot of verification to be carried on each and every loan. If 9 per cent interest is fixed, then the SME and retail sector will grind to a halt. Many will find themselves unemployed and new job will not be generated.
Prothom Alo: The court appointed you as chairman of International Leasing to salvage this flagging financial institution. Why did you resign?
Ibrahim Khaled: After taking responsibility of International Leasing, I found the funds had been looted. Of the Tk 35 billion loans which the bank provided, Tk 16 billion had been embezzled. I do not have the power to recover this money and so I resigned.
* This interview appeared in the print edition of Prothom Alo and has been rewritten in English by Ayesha Kabir
Buy Cialis online
Propecia no prescription
Buy Jelly Cialis
Clomid No Prescription