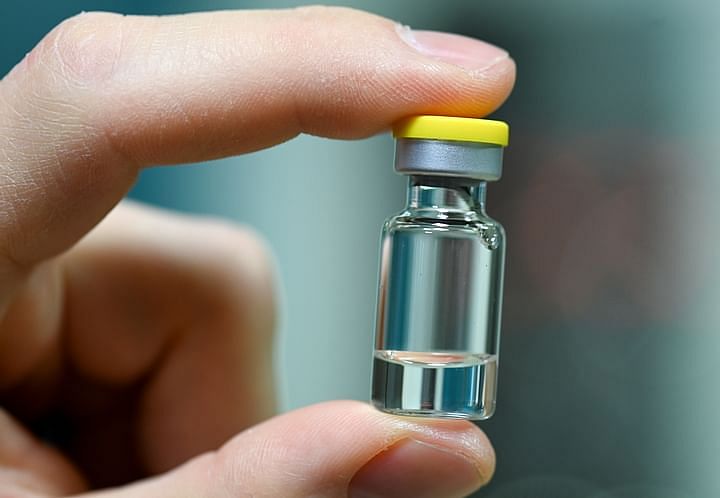 Chinese company Anhui Zhifei Longcom Biopharmaceutical is to carry out third phase trials of the coronavirus vaccine in Bangladesh. They also want to carry out joint research and set up a vaccine manufacturing plant in the country. The company's president will be visiting Bangladesh within a couple of days to hold final talks in this regard.
A senior official of Anhui Zhifei, speaking over mobile phone to Prothom Alo from Beijing on Tuesday, said once the trial of the vaccine is successfully completed, a certain quantity of the vaccines to be manufactured in Bangladesh will be given to the people of the poorer section of the population as a gift on the occasion of Mujib Borsho.
Vice chancellor of Bangladesh Sheikh Mujib Medical University (BSMMU), Kanak Kanti Barua, on Thursday told Prothom Alo, "We have written a letter to Anhui Zhifei, agreeing to carry out joint research. Now their delegation will come to decide how this will be carried out. The research protocol is expected to be finalised within the next three or four days."
In September last year, Anhui Zhifei had proposed to carry out the corona vaccine trial with BMMSU. In their proposal, the company also proposed to set up a vaccine manufacturing plant in Bangladesh after the successful trial. Earlier China's biopharmaceutical company Sinovac had proposed to carry out a trial of its vaccine in Bangladesh, but the initiative did not proceed due to funding complications.
Anhui Zhifei's business development manager, speaking to Prothom Alo over mobile phone from Beijing on Wednesday, said that the company's president Pu Jiang will visit Dhaka on 23 January. He said, "With third phase trials of the vaccine in various countries, including China, having been completed, we will place priority on speedily setting up a lab in BSMMU to start trials in Bangladesh."
When asked in which places the trial of Anhui Zhifei's vaccine, RBD-Dimer, had completed, the company's business development manager said, other than in China, the trial had also been completed so far in Uzbekistan, Malaysia, Indonesia and Ecuador.
Several rounds of talks on the Anhui Zhifei proposal have been held in the meantime between relevant departments and institutions of the government with the local representatives of the Chinese company. Now representatives of the company will come to Dhaka for final talks.
Anhui Zhifei has completed the trials, in keeping with World Health Organisation (WHO) protocol, among over 30 thousand persons within the 18 to 50-year-old age group. The RBD-Dimer vaccine showed no side effects in the third phase trials. Much time has passed since Anhui Zhifei gave the proposal to Bangladesh four months ago, so they are now focused on hastening the process of manufacturing the vaccine in Bangladesh.
A representative of Anhui Zhifei, speaking on condition of anonymity from Beijing, told this correspondent that they may supply a few million doses of the vaccine to Bangladesh. A large part of this will be provided as a gift. These matters will be finalised during the Dhaka visit of the company's president. The matter of technology exchange will also be taken into consideration with the companies with whom the vaccine will be jointly manufactured.
This report has appeared in the print and online editions of Prothom Alo and has been rewritten in English by Ayesha Kabir