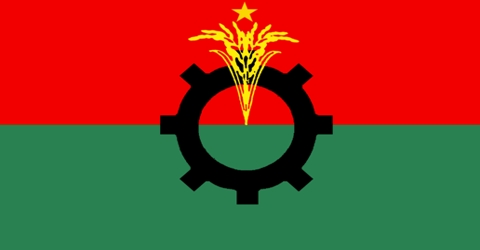 Bangladesh Nationalist Party (BNP) on Friday termed the proposed national budget for 2015-16 fiscal 'a jugglery of words' and also 'not implementable'.
"We apprehend that the dream finance minister made the people dream of, through the budget with a record deficit, would turn into a nightmare at the end of the year," BNP spokesperson Asaduzzaman Ripon said in a press statement on Friday.
AMA Muhith Thursday presented the budget of a total of Tk 2,95,100 crore with a deficit of Tk 86,657 crore.
BNP international affairs secretary Asaduzzaman Ripon, who has been acting as the party spokesperson since the disappearance of party joint secretary general Salahuddin Ahmed, claimed the proposed budget has given no good news for the masses.
"The prices of essentials will go up once the budget is effective. This budget can in no way be called a pro-people one," he said.
He also said many experts already have raised questions whether the projected GDP growth rate of 7 per cent would be achievable at all.
The BNP leader also said the country is losing foreign investment for the lack of a congenial atmosphere.
"Political stability, democratic atmosphere, good governance and corruption-free administration are pre-requisites for investment but none of these conditions is in place in the country," the BNP leader claimed.
He also criticised the finance minister for imposing 10 per cent Value Added Tax (VAT) for the universities and medical and engineering colleges in the private sector.
Ripon also said the budget for the country's agriculture-based economy is "not even agriculture friendly."
"On the backdrop of all the matters, the budget is nothing but a jugglery of words," the BNP leader observed.
Source: Prothom Alo