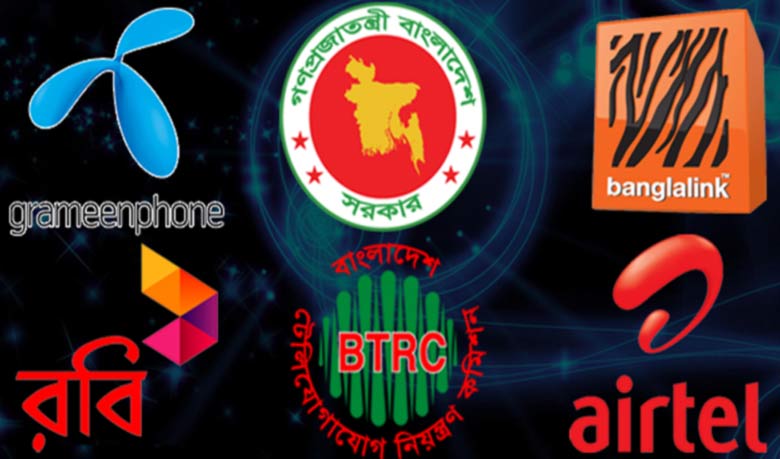 In a bid to resolve some unsettled issues of Mobile Phone operators in the country, the authorities of Bangladesh Telecommunication Regulatory Commission (BTRC) have sent a letter to the Finance Minister AMA Muhith.
The letter has been sent to the Minister on Thursday, the high officials from the BTRC confirmed this to risingbd.com, in this regard.
Sources said, "The Finance Minister's time has been sought to arrange a meeting with the authorities concerned, in this connection, in the letter."
"An emergency meeting is needed with the BTRC Chairman, NBR Chairman and CEOs of the Mobile Phone operators," the letter, signed by the Deputy Director of BTRC also stated.
As per its pre-announcement, the BTRC is going to organise the country's largest bidding scheduled on April 30.
In the bidding, according to the BTRC sources, the commission is preparing to award additional spectrum from GSM 1800 MHz band to provide 2G Cellular Mobile Phone Services.
And the commission also decided to provide 3G Cellular Mobile Phone Services in 2100 MHz band in Bangladesh in the bidding ceremony.
More than five thousand crore taka is expected to be earned from the bidding, according to BTRC sources.
In September 2013, the government had earned more than four thousand crore taka in the bidding of 25 MHz spectrum of 3G band out of total 40 MHz spectrum.
Earlier the BTRC has proposed a USD30 million per MHz floor bid price for 1800MHz band LTE-suitable mobile spectrum up for grabs in the country's auction of spare frequencies while the regulator also proposed a USD22 million per MHz starting price for leftover 2100MHz band 3G frequencies offered in the same auction.
According to the guidelines of the commission, only existing Cellular Mobile Phone may apply for assignment amongst them who have spectrum assignment less than 20 MHz from GSM band are eligible to bid in the first round of the auction processes.
If any spectrum block remains unsold in the first round, then all the operators are eligible to participate for the next round of the auction processes.
Source:   risingbd