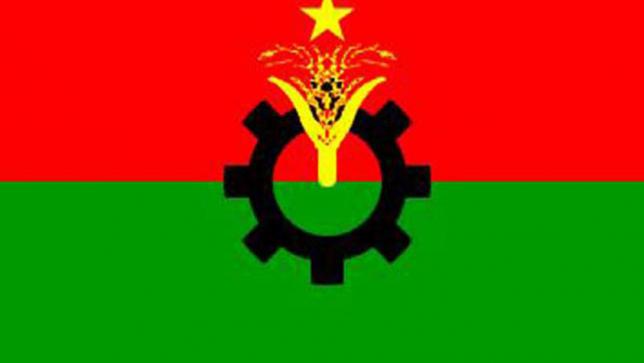 Bangladesh Nationalist Party (BNP) celebrates its 38th founding anniversary across the country today, Thursday, with various programmes.
On 1 September 1978, late president Ziaur Rahman founded the party with a 19-point programme with aim to make Bangladesh a modern and self-reliant country.
BNP and its associated bodies have taken up elaborate programmes, including discussion, hoisting party flag, placing wreaths at the grave of party founder and taking out a colourful procession, to mark the day.
As part of the programmes, the party flag will be hoisted atop its Nayapaltan central office and all other offices of BNP across the country at 6am on the day.
Besides, BNP chairperson Khaleda Zia along with party leaders and activists will place wreaths and offer fateha at the mazar of its founder ex-president Ziaur Rahman at 10:00 am.
The party will also arrange a discussion at the Institution of Engineers', Bangladesh in the afternoon.
Besides, the party's associate bodies and all of its units across the country will mark the day with holding various programmes, including discussion meetings and rallies.
After the assassination of Zia on 30 May 1981 in Chittagong, his widow Khaleda Zia took over the party leadership.
She became the country's first woman prime minister after winning the 1991 general election. She also became the country's prime minister in 1996 (for a short time) and 2001.
In its 38 years' journey, BNP had been in power for four times and in opposition bench twice. But following the 5-January-2014 election boycott, the party is also out of parliament now.
BNP has been out of power for nearly 10 years since the 1/11 political change over.
Though the party has recently reconstituted its executive and standing commutes, BNP could not make any visible progress in overhauling its grassroots ones. The tenures of most committees of the party and its associate bodies have expired.
BNP chairperson Khaleda Zia and secretary general Mirza Fakhrul Islam Alamgir in separate messages congratulated the people of the country, party leaders, workers and activists and well-wishers on the occasion.
Source: Prothom Alo