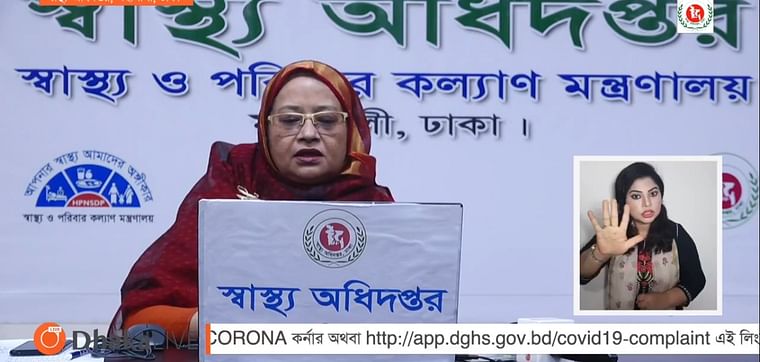 Thirty three more patients died of coronavirus and 3,533 people were newly diagnosed with COVID-19 in the last 24 hours.
Additional directorate general of Directorate General of Health Services (DGHS), Nasima Sultana disclosed this while presenting a regular health bulletin on coronavirus situation on Wednesday.
She also said as many as 2,457 people have died of coronavirus while 193,590 people have been infected so far.
Nasima Sultana said a total of 14,002 samples were tested. Of them, 3,533 samples were found to be positive for coronavirus.
Some 1,796 patients recovered in the last 24 hours, she added. The total number of recoveries stands at 105,023.
She added a total of 980,402 samples have been tested so far.
Bangladesh first detected coronavirus on 8 March and a patient first died on 18 March.