The Anti Corruption Commission has decided to prosecute two former Teletalk officials on charges of embezzling nearly Tk 100 million.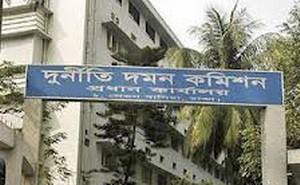 The two officials are SM Tareque Rahman, who was assistant manager (system operation) and Sabbibur Rahman Shiplu, a former assistant manager for market development.
The anti-graft body accepted the case against them on Monday.
 The duo were accused of committing fraud by turning pre-paid mobile connections to post-paid and thereby embezzling around Tk 97.8 million from the state-owned mobile phone operator, ACC deputy director Pranab Kumar Bhattacharya told bdnews24.com.
They began the fraud in June 2011 and continued it until October 2012. ACC Deputy Director Md Hafizur Rahman has been investigating the fraud since November 2012.
"ACC investigation found that the two deposited the embezzled money in their bank accounts and also bought apartments and plots. They have also invested the money in the share market," said the ACC spokesperson.
The two will be prosecuted in a case under Money Laundering Prevention Act.
Source: bdnews24